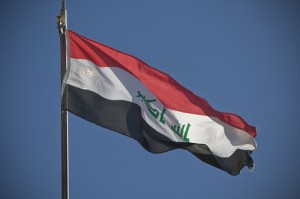 BAGHDAD – Twenty three companies from the United Arab Emirates seek to implement various service projects in seven Iraqi provinces, said the Ministry of Municipalities and Public Works today.
The media adviser for the ministry Jassim Mohammed told AKnews that the companies will implement water purification plants, streets paving and sewer pipes in the provinces of Dhiqar, Basra, Kirkuk, Missan, Salahaddin, Anbar and Muthanna.
"The Ministry of Municipalities is working to reduce the bureaucratic and administrative problems faced by international companies to enter the Iraqi market and implement strategic projects," said Mohammed.
The ministry said that it has allocated 13,000 acres for the implementation of investment projects within the 2012 budget.
The ministry also announced announced that it is to prevent 23 local companies from working in its service projects in 2012 because of their reliance on secondary companies and failure to implement projects on time.
Source: Zawya.Com – 5 March 2012