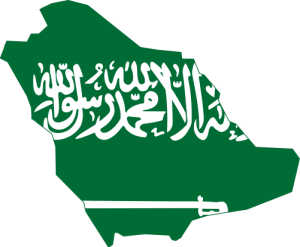 Cape Town – The Minister of Trade and Industry Rob Davies says a joint Saudi Arabian-South African Special Purpose Vehicle (SPV) would help create jobs in South Africa and new opportunities for South African businesses in Saudi Arabia.
Davies said the joint venture company, which aims to create an initial R20 billion in business opportunities, is part of the department's drive to help forge trade links with new growth regions.
The Saudi Arabia South Africa Holding (SASAH), which was launched in April in Saudi Arabia by the Saudi Arabia, South Africa Business Council, is a SPV to enhance business activities between the two consortia from both countries.
Davies said many of the Gulf nations were looking to make investments in agriculture in Africa, to ensure food security for their own population.
Saudi Arabia was also looking for South African expertise and technology in mining and other sectors.
Saudi Arabia, South Africa Business Council co-chair Iqbal Surve said the holding company had already attracted attention from Saudi Arabia businessmen.
He said while he was in Istanbul attending a business conference over the past few days, he was approached by four large Saudi Arabian businesses looking to invest in agriculture and manufacturing in investments through SASAH, totalling R6 billion.
He said the large companies had welcomed the holding company, pointing out that it made it easier and lowered the risk when it came to making investments.
Surve said the council would identify opportunities for South African firms in Saudi Arabia.
He believed the Saudis were also looking to tap into South Africa mining expertise, with the north-west of Saudi Arabia set for a mining boom.
Possible sectors for collaboration are agriculture, mining and petro-chemical downstream industries, he said.
An initial R20 million will be used to conduct bankable feasibility studies, he said.
The holding company will be made up of different business sectors, including real estate, health service, agriculture, trading, technical services, automotive industries, mining and minerals, construction, power construction, petro-chemicals downstream and engineering.
The holding company would then have the opportunity of taking equity and will have the first right of refusal up to 20% equity in any joint venture.
SASAH will be entitled for free, five percent equity in any joint venture initiated and promoted by the holding company
Surve believed there was also scope for Saudi Arabia's sovereign wealth fund to make investments in the holding company.
Saudi Arabia had already capitalised the company and South Africa would make capital injections in the near future, he said.
Both countries have the biggest economies in their respective regions and the idea for a holding company was proposed by Surve and other co-chair of the Saudi Arabia South Africa Business Council, Said Al Qahtani. The idea had been endorsed by Prince Faizal bin Saud.
Surve said SASAH would not be the only means of interacting between the two countries, but that the company would make it more easy for the two to do business and enhance relations between the two countries.
Davies leaves for Washington for talks on the future of the Africa Growth and Opportunities Act (Agoa) forum.
Agoa – which allows a large number of goods to enter the US, duty free – is due to expire in 2015.
Davies said the department had identified a number of market access issues hindering Agoa, but that the first prize would be to see that the agreement to continue.
He said he would also push for a firm time commitment on Agoa and added that countries like Lesotho are "highly dependent" on the trade agreement.
He is also expected to sign the Trade and Investment Framework (Tefa) – a trade facilitation agreement between South Africa and the US, one of its top three trading partners.
Source: BuaNews – Press Release – 12 June 2012