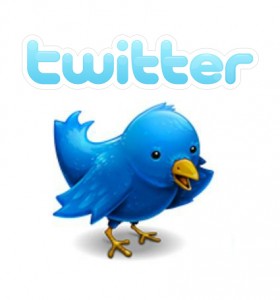 HRH Prince Alwaleed Bin Talal Bin Abdulaziz Alsaud, Chairman of Kingdom Holding Company ( KHC ), met with Mr. Dick Costolo, CEO of Twitter, Mr. Ali Rowghani, CFO of Twitter and Mr. Suhail Rizvi from Twitter at The Plaza Hotel in New York on Monday 6th February 2012 during His Royal Highness's trip to the U.S. Prince Alwaleed was accompanied by a delegation that Mr. Jamal Khashoggi, General Manager of Alarab news channel that is privately owned by Prince Alwaleed and Ms. Heba Fatani, Senior Executive Manager, Corporate Communications Department, KHC .
During the meeting, Mr. Costolo thanked the Prince for giving him the opportunity to meet with him. Moreover, the two discussed the collaboration between Prince Alwaleed and Kingdom Holding 's combined investment of $300 Million in Twitter that was announced in December 2011. KHC 's investment in Twitter was the result of several months of negotiations and a comprehensive due diligence represent a strategic stake in Twitter.
Twitter is a communication platform that instantly connects people everywhere to what's most meaningful to them. At the heart of Twitter are small bursts of information called Tweets, which are 140 characters or less in length. With 250 million Tweets per day and more than 100 million active users, there is something for everyone on Twitter, no matter what you're interested in or where you are in the world. Twitter can be accessed on the web, on smartphones and on the simplest of feature phones.
Source: Zawya.Com – Press Release – 27 July 2012