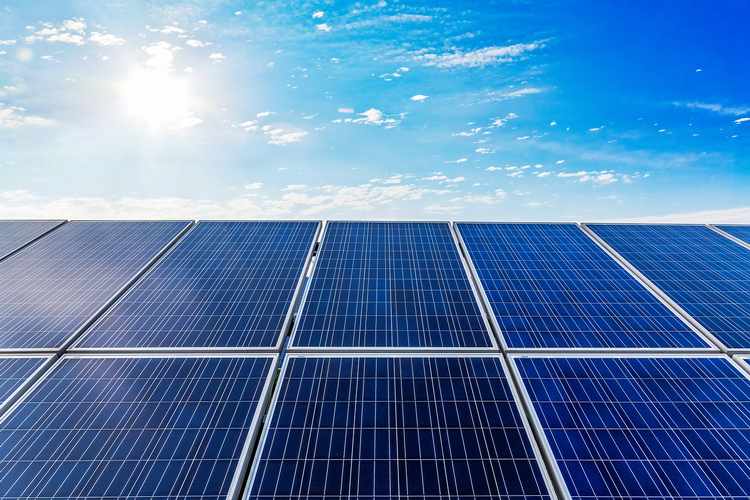 Zawya Express presents the top story, topic or trend highlighted by our editorial team as recommended reading to start your working day
ACWA Power's three Solar PV projects for 165.5MWp under Round 2 of Egypt FiT program II reach financial close
By-Nada Al Rifai, ZAWYA
Saudi Arabia has raised its target for renewable energy tenders to 4.125 Gigawatts (GW) in 2018, up from 700 Megawatts (MW) in 2017, a Saudi official has said.
The kingdom's long term objective is to reach export potential in 2019 and beyond, according to Turki al-Shehri, the head of the Energy Ministry's Renewable Energy Project Development Office (REPDO).
Speaking at the World Future Energy Summit in Abu Dhabi last week, Al Shehri said: "Round one has already been out in the market, with 300MW of solar and 400MW of wind. Now we will be putting out in 2018 a total of 4.125GW of renewables throughout quarter one to quarter four of 2018."
He added: "This will be broken down into eight projects, of which 3.2 GW will be solar PV and 800 MW will be wind,".
Al-Shehri said that the kingdom's National Renewable Energy Program (NREP) is responsible for all the renewable energy-related initiatives in Saudi Arabia, which includes legal and regulatory frameworks. He also highlighted an objective to invest for the long term in renewables, which will include research and development (R&D), manufacturing and other services.
"Our projects will focus beyond simple solar and wind. We will look at solar CSP, which is beyond 2018, waste to energy, and other potential technologies," he added.
Below are highlights of two key renewable energy projects to watch for in Saudi Arabia in 2018:
Sakaka Solar PV Project
· Eight bids were submitted by local and international consortia and developers
· 3 Oct, 2017: Bids were opened in Riyadh
· Two bids were shortlisted: ACWA Power and Marubeni Corporation
· Jan 2018: Project award
· Feb 2018: Financial close date
· Aug 2019: Commissioning date
Dumat Al Jandal Wind Project:
· March 20, 2018: Submission deadline
· July 2018: Project award
· Aug 2018: Financial close date
· Oct 2020: Commercial operation date