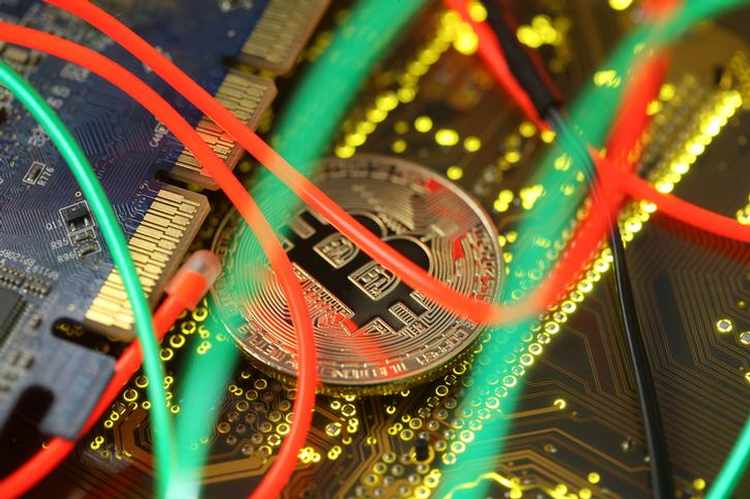 Zawya Express presents the top story, topic or trend highlighted by our editorial team as recommended reading to start your working day
Representation of the Bitcoin virtual currency standing on the PC motherboard is seen in this illustration picture.
The CEO and co-founder of Dubai's popular cryptocurrency exchange BitOasis, Ola Doudin, has said that Sunday's statement by the United Arab Emirates' Securities and Commodities Authority (SCA) highlighting risks related to cryptocurrency investments was "a positive step".
The UAE's SCA advised investors in digital currencies or Initial Coin Offerings (ICOs), the process that some companies undertake to generate money to fund the issuing of new cryptocurrencies, to be aware of the volatile and risky nature of such investments, as they are not yet regulated or recognised by authorities or governments. The statement was published in English and Arabic on the SCA's website.
"That's a positive step by the SCA and regulators should be more proactive in educating the consumer about the risks associated with ICOs, especially with the recent rise of fraudulent investment schemes in the ICO space globally," Doudin told Zawya by email. Late last month, the United States Securities and Exchange Commission halted what it described as a fake initial coin offering by Dallas-based AriseBank to raise $1 billion for its "AriseCoin" cryptocurrency, Reuters reported.
The UAE's SCA highlighted a number of concerns that investors should consider before either investing or trading in cryptocurrencies. It said:
ICOs may be issued abroad, and therefore be subject to foreign laws and regulations that can be difficult to verify. Tracking and recovering funds in the case of an ICO collapse may prove to be extremely difficult in practice.
ICO trading on the secondary market is subject to opaque, volatile pricing and insufficient liquidity.
Many investors, especially retail, may not be able to comprehend the risks, costs, and expected returns arising from ICO investments.
ICO information made available to investors may be unaudited or incomplete, and may present a given investment case in an unbalanced and misleading manner (by emphasising the potential benefits while overlooking risks, for example).