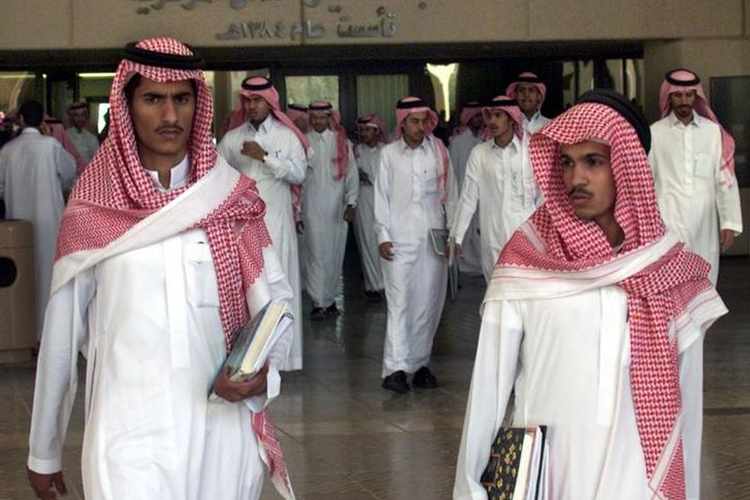 By Nada Hameed, Arab News
JEDDAH: Universities and higher education policymakers have been challenged to keep pace with the region's accelerating social and economic changes by speakers at the 7th Gulf education conference.
More than 200 senior education figures, including representatives from global universities as well as diplomats and advisers, took part in the two-day conference, which was held at the University of Business and Technology (UBT) in Jeddah for the second successive year.
The theme of the conference, which began on Feb. 20, is "Education for Work." The forum was held under the patronage of the Saudi Minister of Education Ahmed Al-Issa, Deputy of Private Education Saad Al-Fuhaidi and UBT Chairman Abdullah Dahlan.
Al-Fuhaidi told the conference: "Universities should keep pace with development plans and visions in our countries. For example, in the Kingdom, they must adapt their plans and programs in accordance with Vision 2030's targets of raising the number of women at work to 30 percent, increasing local content in oil and gas to 75 percent and reducing the unemployment rate to 7 percent.
"These goals will be achieved only by finding human resources with applied scientific efficiency," he said.
Al-Fuhaidi added: "The world is witnessing major transformations caused by rapid changes in technology and scientific progress. Future generations are different from previous generations in terms of reliance on technology, methods of learning and adapting to the rate of change."
Afnan Al-Shuaiby, Arab British Council Chamber of Commerce secretary-general and chief executive, said higher education's role was fundamental in achieving changes as part of Vision 2030.
"Women's education is a subject about which I am passionately committed. Through access to higher education and training, women can fully exercise their abilities and succeed in large corporations and smaller enterprises — and contribute to greater national prosperity," she said.
David Lock, Gulf Education director, said: "There have been many conversations about what should now be done in higher education in Saudi Arabia and the wider Gulf region if the plans of countries are to be realized. There is evidence of longer-term vision and earnest intent, but frustration at what is perceived as a lack of sufficient progress."