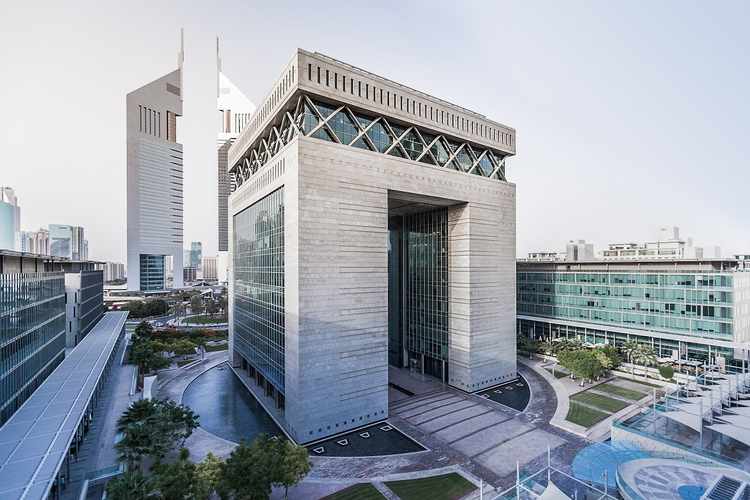 Zawya Express presents the top story, topic or trend highlighted by our editorial team as recommended reading to start your working day
As the United States and China begin talks today to try and avert an escalating trade war, the two main financial centres of the United Arab Emirates have already been courting Chinese dignatories, as they seek to become facilitators of financial flows along China's 'Belt and Road' trade routes.
Dubai International Financial Centre (DIFC) hosted a senior delegation from China on Tuesday, with its governor Essa Kazim meeting a group led by China's vice-minister of commerce, Qian Keming.
DIFC has been used as a regional base by a number of major Chinese financial institutions, including four of its biggest banks – Bank of China, Agricultural Bank of China, Industrial and Commercial Bank of China (ICBC) and China Construction Bank Corporation.
The banks have also been active in the local bonds market. In March this year, ICBC raised $1.4 billion through the issue of two bonds on Nasdaq Dubai, which brought the total amount of bond issuance via the exchange by Chinese banks to $5.4 billion.
He added that ADGM would support China's strategy of internationalising its currency, the renminbi (RMB).
"We aim to build up an offshore RMB centre serving the MENA region via ADGM," Al Sayegh said.
Last month, ADGM also issued an announcement that that it had signed an agreement with the Shanghai stock exchange to work on the development of a 'Belt and Road Exchange' in Abu Dhabi with the aim of helping Chinese enterprises to finance investments undertaken as part of the Belt and Road Initiative.
China's Belt and Road Initiative is a $900 billion plan to boost historic trade routes westwards by rail (the 'belt') through central Asia to Europe, and by sea routes ('road') via the Middle East to Africa and the Americas.
A 'Future of Trade' report issued by Dubai's Multi Commodities Centre on Tuesday stated that "the scope of the initiative is vast, encompassing 4.8 billion people in nearly 70 countries with economies worth around $21 trillion, about 62 percent of the world's GDP".
The report went on to say that it was based not only on infrastructure projects, but also closer intergration of energy, electricity transmission and telecommunications systems.
However, a report published by credit ratings agency Fitch in January last year warned that despite its potential, Belt and Road presents numerous risks for investors.
The agency said that although Chinese officials argued that projects built by the country's construction companies and funded by its banks would be run along market-based principles, "Fitch has doubts that China's banks can identify profitable projects and manage risks better than international commercial banks and multilateral lenders".