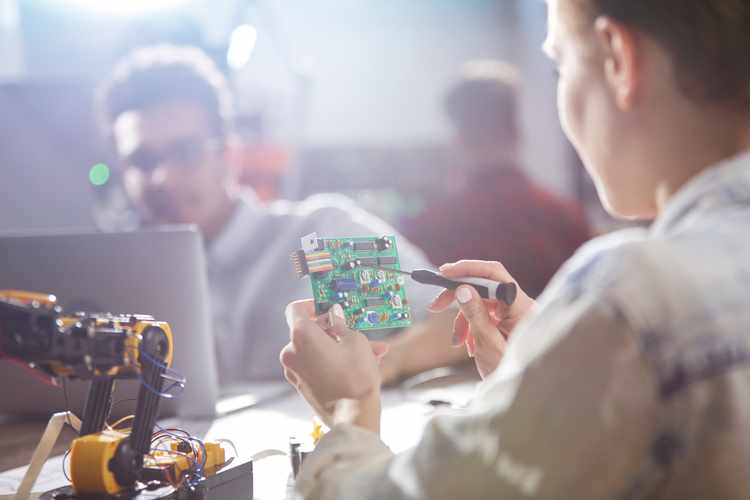 The UAE's Sharjah Entrepreneurship Center (Sheraa) awarded $50,000 to Solva Technologies, a tech start-up that offers environmentally-friendly solutions to electric motorbikes, Sheraa said in a press release on Sunday.
The Emirates, over the past two years, has been increasing efforts to support tech start-ups and entrepreneurs, it sees as vital to the country's growth and prosperity.
Late last month, Sheikh Mohammed bin Rashid Al Maktoum, Vice-President and Prime Minister of the UAE and Ruler of Dubai, announced plans to introduce a new visa system that would allow innovators and entrepreneurs as well as international investors and residents, who work in certain professions such as medicine and engineering, a 10-year visa and 100 percent foreign ownership of their UAE-based companies.
The UAE has previously announced the establishment of an entrepreneurial hub called Area 2071, under which it seeks to bring together companies and entrepreneurs to think about ideas for the future.ns
More details about Area 2071 and its timeline are yet to be released.
"To build a sustainable business, you need a tailored support system, made up of industry experts, investors, and fellow entrepreneurs," the press release quoted Najla Al Midfa, CEO of Sheraa as saying.
"I have been continuously struck by the dedication, talent, and caliber of skills of our startups, and I am so proud to see how far they have come over the course of the Accelerator program. It is also vital that government leaders engage with such entrepreneurs."
Two years ago, Sheikh Mohammed announced the creation of the Dubai Future Accelerators (DFA) programme, a 12-week programme that connects top companies and innovative entrepreneurs with business leaders in Dubai who could help them develop new and innovative solutions.