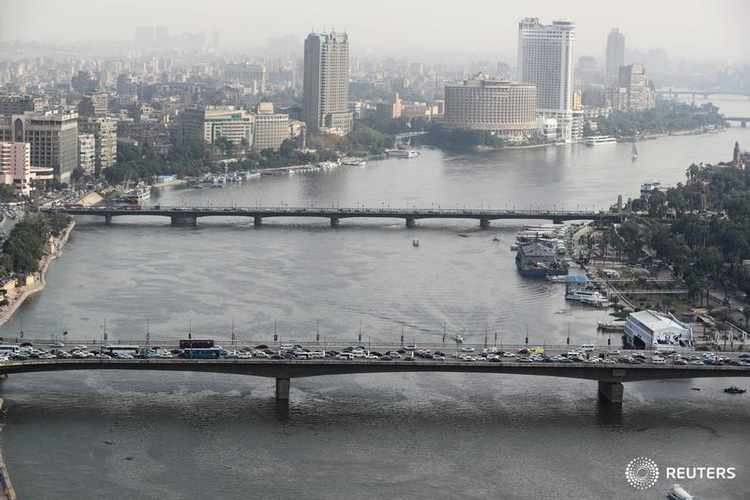 "A Careem-like startup is very hard to be founded in Egypt", Egyptian entrepreneur Mostafa Elshafey told Zawya
By Yasmine Saleh, ZAWYA
Young Egyptians with entrepreneurial ambitions face struggles on several fronts when trying to build their businesses, a Cairo-based entrepreneur has said.
Young Egyptian entrepreneur Mostafa Elshafey, the ex-CEO and founder of the DCBEgypt direct billing platform, which was sold to TPAY Mobile in July last year, said there are a number of reasons why many Egyptian start-ups fail to reach their full potential. He said start-ups in Egypt faced conditions that were more challenging than countries such as the United States or the United Arab Emirates.
"In Egypt, we don't have professional investment hubs, we don't have enough places to approach to seek investment or funds from, as the few ones here are restricted to very few players whom the entrepreneur cannot reach unless the entrepreneur knows someone in those places or someone that can connect him/her to it," Elshafey told Zawya in a phone interview in June.
"When compared to Silicon Valley or the Emirates, it is different, the connections and the communications are open. In Egypt, it is not and it is something I find a huge need for in order to fill the gap," he added.
Egypt is a country of over 97 million people, according to the official CAPMAS statistics portal. It said in the first quarter of 2018, about 3 million people, or 10.6 percent of a total labour force of almost 29.2 million people, was unemployed, according to Cairo-based news website Ahram online, citing CAPMAS figures released in May. It said that 75.2 percent of the total workforce unemployment were young people (aged 15-29).
Elshafey is currently a co-founder of Mobifiers LLC, a start-up company that provides content for mobile users. He said that his start-up makes around 400,000 Egyptian pounds ($22,361.60) worth of gross revenue per month. His previous start-up, DCBEgypt, used to make 2.5 to 3 million Egyptian pounds in gross sales a month during the second year of its formation and until 2016, an amount considered high by the Egyptian market standards.
Elshafey said he is not allowed to say how much the DCBEgypt deal was worth because he has signed a non-disclosure agreement. The direct billing platform provides an online system that allows users to buy or subscribe for services through their mobile operators.
"A Careem-like startup is very hard to be founded in Egypt," Elshafey said, speaking about the UAE-founded ride hailing app.
"The unicorns are hard to be founded in Egypt for a variety of reasons, including the infrastructure," he added. Unicorns are start-up companies valued at over $1 billion.
Low Credit Card Penetration
Card PenetrationAccording to the 35-year-old, who embarked on his start-up journey in 2010 after working as a banker and consultant in Egypt and Saudi Arabia for nearly six years, said the low penetration of credit cards among Egyptians is one of the challenges he faced when he started looking at revenue streams for digital content and digital subscription businesses.
"Credit cards penetration is almost 3 percent while debit cards are around 15 percent," Elshafey said, citing a report by Egypt's Alex Bank published in 2016.
"10 percent of those who have credit cards are willing to put their credit cards online and from those 10 percent, there is only 10 percent willing to use their credit cards to buy complementary stuff such as subscribing for digital services such as games or online courses," Elshafey added citing his market experience and local statistics he said he had gathered from several online service providers and reports.
Elshafey said the low credit card penetration is also a reason for the slow e-commerce activity in Egypt, compared to other Arab states such as the UAE and Saudi Arabia. E-commerce sales in Egypt was 0.4 percent of the total volume of retail trade, versus 1.8 percent in the Middle East and Africa in 2016, according to an article published by Egypt's Daily News newspaper in March, quoting a report by the Ministry of Communications and Information Technology.
'A State of Payments in the Arab World Survey', published in October last year by Amazon-owned digital payments firm Payfort reported that Egypt-based residents completed $6.2 billion worth of online transactions in 2016. The online transactions were carried out in several sectors, including airlines and travel.
Egypt's figures are considered low compared to the UAE, which spent $12.4 billion in online transactions in 2016 and Saudi Arabia's $8.3 billion worth of transactions. The UAE and Saudi have much smaller populations – 9.12 million and 33.4 million respectively, according to the two countries' official statistics portals.
The e-commerce market is growing at a fast pace in the GCC – a region with a mainly young and tech-savvy population. It is forecasted to grow to $24 billion by the end of the decade up from $15 billion this year, according to a report issued by A.T. Kearney consultancy firm.
"So if you do the math, you will find that based on a best-case scenario in Egypt only one million persons are willing to use their credit cards (to buy) complimentary stuff and this is a very, very low percentage, compared to anywhere in the world, and that is what promoted the direct billing," according to Elshafey.
This is despite the fact that the direct billing system gives users a trusted and secure way to buy their online purchases, he said. The direct billing model in Egypt operates based on a revenue share agreement which gives the telecom operator 30 percent of the revenue, he added.
Starz Play, a Netflix-like video-on-demand (VOD) service featuring popular and exclusive Arabic and Western TV shows and series, had also adopted the direct billing system to overcome the low penetration of credit cards in several countries in the region.
Elshafey said the low level of education – and especially tech education – in Egypt also poses a barrier to the success of technology-based startups.
Success
"I built two start-ups from 2011 to 2014 that have completely failed," Elshafey said when asked about his recipe for success in such a challenging environment. He said that failure is an experience that teaches a lot.
Elshafey, who is a graduate of the English department of Cairo University's faculty of commerce, said he had to teach himself everything he learned about online marketing and advertising. He said he had enrolled in a number of online courses and completed over two years' worth of research between 2010- 2012. This research revealed an opportunity in the direct billing platform business.
At both DCBEgypt and Mobifiers LLC, Elshafey said that caring about user experience and working with "big names" have been key to success.
"I followed the guidelines of Google ranking & SEO to make sure DCBEgypt website ranks number one for all relative keywords," Elshafey said.
Google has guidelines for websites using its search engine on how to properly target users through Search Engine Optimisaion (SEO). SEO is the process content creators use to generate traffic by ensuring their content is visible via search queries on Google.
"I was very picky about the content providers that DCBEgypt worked with to earn credibility in front of the (telecom) operators, along with providing value to the end user," Elshafey added.
"I personally invest in (Egypt-based) start-ups that have good ideas or serving a good cause. But the culture of investment is not very mature in Egypt, as I said before. In Egypt, it is either the entrepreneurs have a very good idea but do not have enough fund to present a prototype… or all their goal is to get money."
The Egyptian economy has over the past two years undergone massive economic reforms that included cutting subsidies, enhancing investment laws and floating the currency. All the moves were aimed at attract more foreign funds to the country. However, the ambitions of the youth living in the Middle East's most populous nation and third biggest economy seem to still demand more attention to help their ideas grow, their entrepreneurial dreams become a reality and nourish the Mostafa Elshafeys of the future.