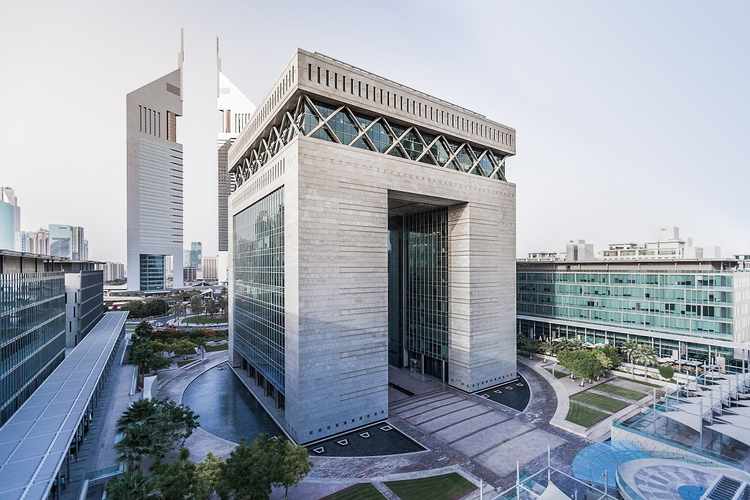 Zawya Express presents the top story, topic or trend highlighted by our editorial team as recommended reading to start your working day
Dubai International Financial Centre (DIFC) has reported that the number of registered companies within the finance-focused free zone rose 8 percent to break through the 2,000 mark during the first half of 2018, with some of the new incumbents including one of the world's largest asset managers and an insurance firm linked to Warren Buffett.
According to a press release issued on Sunday, at the end of June there was 2,003 active companies in DIFC, up from 1,853 in December 2017 and an increase of 14 percent year-on-year.
Of these, 614 companies are regulated by the Dubai Financial Services Authority (DFSA), the free zone's financial regulator, of which 493 are financial services firms.
"DIFC is pleased to report an impressive start to 2018. The new clients who have opened in DIFC range from fintech start-ups who are supported by our vast ecosystem, through to global industry giants," Arif Amiri, CEO of the DIFC Authority, was quoted as saying in the press release.
Here are some of the major new initiatives announced in the first half of 2018, as well as some of the companies which have joined the DIFC community.
• DIFC's aim is to triple its commitment to fintech in 2018 and the centre is now home to over 50 such firms. During the year, 50 percent of start-ups from DIFC's first FinTech Hive programme, the region's first FinTech accelerator, have set up in DIFC, with three start-ups having raised $10 million in funding.
• DIFC signed an agreement with Middle East Venture Partners (MEVP) to support the growth of venture capital firms in the area, while it also entered into a partnership with Startupbootcamp to launch new programmes focused on promoting emerging entrepreneurship in the region.
• DIFC has agreed a new partnership with the Paris-based Finance Innovation, France's official innovation cluster for the finance industry, which will work on ways to collaborate on DIFC's new $100 million FinTech fund announced last November.
• In terms of retail, the Exchange Building has been successfully completed, adding 147,000 square feet to DIFC's Gate Village complex, while construction work has started on the one billion dirham ($272 million) Gate Avenue retail project and the DIFC Grand Mosque.
• DIFC is currently home to 98 insurance-related entities, including six of the world's top ten insurance companies and 2018 saw the addition of global players such as Warren Buffett's Berkshire Hathaway Specialty Insurance (BHSI) Asia Middle East arm in February 2018.
• In the second quarter of this year, State Street Global Advisors (SSGA), the world's third-largest asset manager with $2.73 trillion under management, took up residence in the DIFC, bringing the number of wealth and asset management firms in the free zone to around 195.
• Maybank Islamic, the largest Islamic Bank in Asia-Pacific region and part of Malaysia's Maybank group , announced during the year it will be setting up in DIFC in early 2019.
• DIFC is already home to a total of 180 financial institutions, including 25 of the world's top 30 banks. One of the notable new banks to join the DIFC this year include Al Ahli Bank of Kuwait, a branch of Al Ahli Bank of Kuwait K.S.C.P,
• Other new additions include Mizuho International Plc opening a securities branch in DIFC and Kuwait's KAMCO Investment Company KSC (Public), a listed investment firm and a subsidiary of United Gulf Bank (UGB).