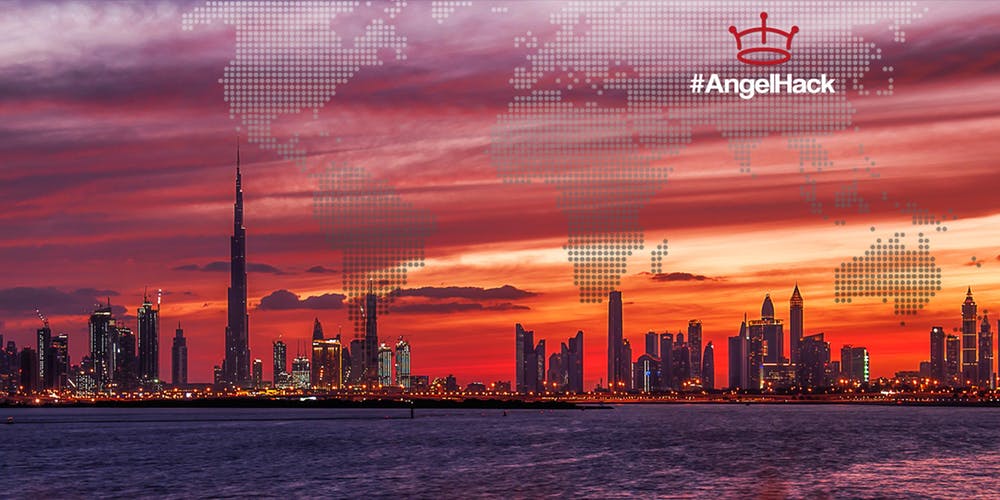 The Dubai edition will run on August 3 and 4, 2018
Dubai Technology Entrepreneur Centre (Dtec), DSOA's wholly owned technology startup center that is the largest of its kind in the Middle East, today announced that it will host the Dubai edition of AngelHack's Global Hackathon Series 2018.
Conceptualized by AngelHack, a leading global entrepreneurial community based in San Francisco, USA, with the objective of bridging the gap between Silicon Valley and entrepreneurs across the world, this year's event spans six continents and is held under the theme Seamless Technology. The Dubai edition will run on August 3 and 4, 2018. The hackathon will then move to Ramallah in Palestine on August 9 and 10.
Welcoming innovators from different genders, age groups, and skillsets, who can enroll as individuals or in groups of up to five people, AngelHack Dubai Hackathon 2018 is set to benefit developers looking to improve their skills and expand their horizons, as well as students, designers of varying proficiency and skill levels, and serious entrepreneurs. Participants will spend the event weekend learning new skills, meeting the local tech community and tech sponsors, as well as enjoying the innovative environment.
Urging participants to challenge their entrepreneurial spirit, and innovate without limits to create something that brings a positive change to the world or solves even a small problem, the agenda for the two-day hackathon includes workshops, sessions on team building, coding sessions, and final demos and presentations. Projects will be judged based on criteria such as the fundability of the idea, its execution, the end-to-end user experience, its originality, and scalability.
As venue sponsor, Dtec is collaborating with AngelHack's and its partners Hurify (IoT company), AWS (Amazon), IBM, Dubai Chamber's Business Women Council, and Code for a Cause (a non-profit organization that makes technology and coding accessible to all). In addition to the main event, sponsors are also hosting smaller contests on the sidelines. The expert jury panel for the Dubai edition includes Mohamed Hegazy, Watson and Cloud Leader, IBM, Aya Sadder, Incubator Manager, Intelak, Sudipt Shah, Founder and CEO of Digital of Things, and Hans Henrik Christensen, Vice President – Dtec.
As a platform for startups, investors, and corporates, Dtec's core mission is to support early-stage technology businesses that are disrupting and enabling traditional industries. Since its launch in 2015, Dtec has welcomed more than 980 startups from over 72 countries, specializing in various sectors that align with the UAE's focus on innovation and artificial intelligence. Hosting the Hackathon at Dtec will give members of its tech community a chance to take part in the event and network with AngelHack's global partners and other participants.
Speaking on the Dubai edition of the hackathon, William Chappell, ‎Chief Financial Officer at Dubai Silicon Oasis Authority, said: "DSOA is all about empowering entrepreneurs and technology enthusiasts. This was the concept that brought Dtec to life. In the past four years, the Authority and Dtec have created an ideal and enabling ecosystem for entrepreneurs from around the world and encouraged the nurturing of young talent through providing financial support, consultancy, and office space, as well as allied services that contribute to boosting this vital sector."
He added: "We are looking forward to our first collaboration with AngelHack, and are delighted to host the Dubai edition of the global hackathon, aiming to bridge the gap between Silicon Valley and entrepreneurs all over the world. This will serve as a value addition offered by Dtec to its members and introduce them to leaders and experts from the world of technology and innovation. Being chosen as the venue partner by AngelHack is a true testimony of Dtec's wide network of entrepreneurs and startups in the technology and innovation space."
Christina Lila Wilson, Regional Manager MEA at AngelHack said: "We love igniting the magic that happens when diverse skills, perspectives, and minds come together to create innovative concepts aimed at transforming our world. We are inviting aspiring entrepreneurs and technologists to join our global family where we think outside the box, work with limited resources, innovate with emerging and trending technology, and stay vigilant about where systems can be improved."
She added: "Out of over 50 cities participating, Dubai has produced some of our best startups showcasing that truly successful businesses can be blueprinted in such a short time with the right team and technology. Proving that the projects don't stop when the hackathon does, one past Dubai AngelHack winner Wrappup, has taken its meeting productivity tool through constant iteration, and was acquired just a few months ago by Voicera. We can't wait to see what ideas emerge from our 2018 Dubai hackathon with DTEC."