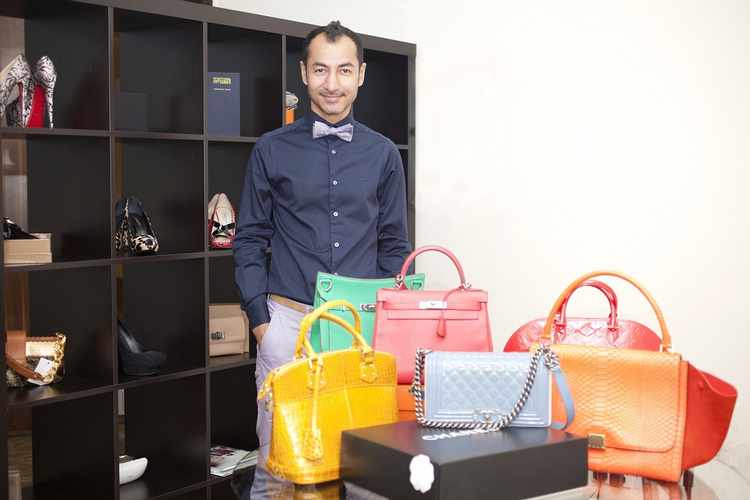 The $112 million raised in VC funding by Mena firms is lower than 2016 and 2017 when big bets were made on Souq.com and Careem
Still, Wajdi Ghoussoub, associate director of venture capitalist firm Middle East Venture Partners (MEVP), did not think that the lower value of money invested was an issue for concern.
In response to questions by email, he said: "We believe that the fundamentals of the funding scene are sound and while it might seem that, on an aggregate level, H1 2018 numbers are lower than those observed in 2016 and 2017, let's keep in mind that two companies only (Careem and Souq) raised a total of $425 million in H1 of 2016 and 2017 and therefore heavily skewed the funding data for those two years."
His colleague, Walid Hanna, founder and CEO of (MEVP) said in a phone interview on Sunday that typically the second half of the year is more active in terms of investment in the sector, but that unusually, several of the region's largest general partner (GP) venture capital firms are currently concerned with fundraising activities, rather than deploying funds, which has had an effect on volumes.
"Five other GPs that I know of, and I mean the largest funds in the region, are in fundraising mode. I do not believe that they are going to deploy more funds than they did last year. I believe it is going to be a larger number of deals but smaller tickets," he said.
"By the end of this year or early next year, the amount and the number of deployment in dollar value is going to multiply."
The firms work in cycles, Hanna explained, fundraising for a year or 18 months, then deploying money for another three years, before starting fundraising again.
A recent $8.7 million investment led by MEVP was in The Luxury Closet, an online second-hand luxury goods company which Hanna said had been growing 'in a nice, healthy way', and was the leader across the GCC market, which he said boded well for an eventual exit. "Nobody is going to buy number two or number three," he said. "Luxury Closet is already number one, that's why we love it."
From series A to B
The level of investment in Luxury Closet was typical of a series B funding round, Hanna explained, which is usually between $5 million and $15 million. Going forward, MEVP will focus on series B funding, which is where the company believes the gap in the market lies, rather than earlier stages, as there are now about 50 series A and seed round investors in the region.
"We want to focus on series B rounds, as many, many companies have grown in the past four or five years and require series B rounds," he said.
While the Magnitt report showed the UAE's continuing dominance of the region's VC market, it is far from a one horse race, as governments across the region recognise the importance fostering a fertile environment for start-ups, according to Magnitt CEO Philip Bahoshy.
In a phone interview, Bahoshy said: "Some countries have bigger focus or bigger budgets than others. In Saudi Arabia, you have Vision 2030. With the new reforms that are taking place, innovation and start-ups are key on their agenda, and there are many initiatives under way to try to support visas for international companies that are coming into the region to operate.
"It's also a huge market in its own state, it's one of the biggest countries in the region, so that makes it interesting for start-ups and companies looking to go into the kingdom."
Egypt is also a contender, thanks to a strong education system, which provides a wealth of tech talent, and the fact that it is such a large market, Bahoshy said.
MEVP's Hanna agreed, and also highlighted Lebanon as a contender, thanks to the large number of investments currently being made there, up 16 percent on last year, according to the Magnitt report.
"Currently Lebanon beats Saudi Arabia in the number of investments. But Saudi Arabia is one to watch, because the ecosystem is maturing over there and a lot of money is becoming available there from private investors to promote entrepreneurship," he said.
Colleague Ghoussoub gave a more detailed insight into the venture capital firm's perspective on the current state of VC investment.
Keeping things quiet
"We understand that culturally, many VCs, family offices, and asset managers prefer to invest without public disclosure. This is reflected in the Magnitt report with a record number of about a quarter of all deals in H1 2018 being undisclosed," he said via email. "As a result, we expect that the actual amount of capital that was used to fund startups exceeded the number announced.
"We should also highlight that H1 2018 witnessed a record number of investments (141 deals) and early stage companies accounted for 84 percent of those deals. This number confirms our thesis that there is a lot of early stage investment capital in the region but a big market gap at the series B-plus level, which we're actively working on bridging with our latest MEVF III fund.
"Later stage opportunities require more money as well as more time to conduct a solid due diligence and to bring other investors onboard."
Magnitt's Bahoshy said start-ups themselves also preferred not to disclose investment for a number of reasons, for example delaying announcements to allow them to implement funding before competitors become aware of it.
While the UAE, Saudi Arabia, Egypt, Lebanon and Jordan make up the top five countries in terms of start-up investment according to Magnitt, there are other countries to watch, including Bahrain, which has become a hub for fintech, said Bahoshy.
Brighter outlook for Bahrain?
MEVP's Ghoussoub also highlighted Bahrain's potential.
"We believe that the Bahrain start-up ecosystem is one to look out for. We were at the Rowad Talks event in Bahrain and came across very interesting founders and tech start-ups," he said.
"We also recently invested in Eat, a Bahrain-born restaurant reservation platform that highlights our close engagement with their ecosystem. A few accelerators are also setting-up in Bahrain and Flat6Labs recently opened an office there – this will further solidify Bahrain's place in regional start-up destinations and help founders evaluate product-market-fit more effectively.
"Bahrain Development Bank's $100 million fund of funds aimed at start-ups is also an indicator of the progressive outlook of key state-backed institutions towards promotion and growth of tech-backed companies."
Hassan Haider, Partner, 500-Startups, also cited Bahrain as a market of interest for VCs, as well as Kuwait.
"I have my eye on two markets in the MENA region that have been flying under the radar in terms of reported data and attention: Kuwait and Bahrain. Kuwait has already had two significant exits in the market – Talabat and Carriage, and has a promising ecosystem developed at the grassroots. Founders that exited are re-investing in the market and great new startups are developing that can solve issues for the whole MENA region," he said in an email interview.
He added: "Bahrain has had an interesting combination of top-down and bottom-up developments in the past few years – key in those has been Amazon Web Services announcing that their regional data centers and technical teams will be in Bahrain.
He also cited the Bahrain Development Bank's $100 million fund as a way that venture capitalists from around the world were being encouraged to set up in Bahrain.
Our Standards: The Thomson Reuters Trust Principles
Disclaimer: This article is provided for informational purposes only. The content does not provide tax, legal or investment advice or opinion regarding the suitability, value or profitability of any particular security, portfolio or investment strategy. Read our full disclaimer policy here.