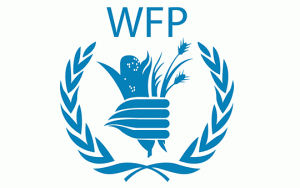 The UN World Food Programme (WFP) has signed, for the second year running, a partnership agreement with Banque Du Caire to provide nutritious snacks to nursery children in Luxor, Upper Egypt.
Banque Du Caire granted WFP 300,000 Egyptian Pounds (US$51,000) to provide a nutritious morning snack to 4,600 children in 60 nursery classes in Luxor. The snack is fortified with vitamin A and iron to fight short-term hunger and help children focus better on what they are learning.
The project encourages enrolment and regular attendance of nursery children through providing them with a nutritious daily snack.
"This snack addresses around 25 percent of the child's nutritional daily needs. Research has demonstrated that the right food at the right time, especially in early childhood, ensures good mental and physical growth and has a long reach into later life," said WFP Egypt Representative and Country Director Gianpietro Bordignon. "That's why nursery age is a prime time to invest in the mental and physical development of children."
Chairman & Chief Executive Officer of Banque Du Caire Mounir Al Zahid said this project contributes to the well-being and health of very young children, while encouraging them to go to school at an early age. "We are very proud not only to be the first bank in Egypt to respond and contribute to this great cause but also to continue our support to ensure the desired impact on those children ," he said.
Within the close coordination between the Egyptian government and WFP, the government requested WFP's assistance in designing a new public-private partnership to enhance school meals activities nationwide. Banque Du Caire responded promptly and generously to the government's suggestion that banking sector leaders could pioneer this new initiative.
The project ultimately supports the government's efforts to improve the quality of education by 2015, in line with the international targets laid out in the United Nations Millennium Development Goals.
WFP is the world's largest humanitarian agency fighting hunger worldwide. Each year, on average, WFP feeds more than 90 million people in more than 70 countries.
Source: World Food Program (WFP) – Press Release – 3 August 2012