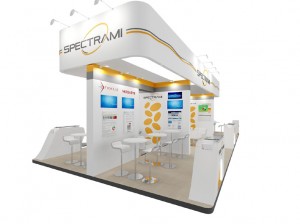 – Leading value added distributor Spectrami to display an array of enterprise security and storage solutions during Gitex Technology Week 2012 –
Dubai based leading value added distributors, Spectrami today announced its participation in one of the world's biggest ICT show – GITEX Technology Week 2012 which will be held at Dubai International Convention and Exhibition Centre in Dubai from 14th – 18th October 2012.
Spectrami boosts a strong set of world's leading enterprise solution providers that now offers award winning, best of the breed technology solutions in the Middle East region. All its key vendor partners of Spectrami are recognized by Gartner for their contribution to the development of technology in security and storage space.
During Gitex, in hall 1 at stand B1 – 10 Spectrami will showcase its wide portfolio of enterprise security and storage solutions in association with its vendor partners Actifio, Verdasys, Fidelis, LogRhythm, Tenable Network Security, Titus, Solera Networks and Noctio who will also be present at Spectrami booth to educate both channel partners and end-users about their respective products and solutions.
Anand Choudha, Managing Director, Spectrami said, "We want to create visibility for ourselves as well as for our vendors, since most of us are new in the region. Gitex is one platform where from we can take our message to a larger audience spread across the Middle East region,"
Anand further said, "Spectrami is looking to acquire new channel partners to increase the penetration its channel base in the region. Apart from channel partners, interaction with end-users from the region during Gitex is another key objective for us to understand their requirements and challenges they face at their end.
Spectrami is expecting several Senior Executives from its vendors to be present during the Gitex. Ash Ashutosh, Co-founder and CEO, Actifio, Peter George, CEO and Gene Savchuk, CTO of Fidelis Securities among others will also be gracing the occasion with their presence.
Source: Spectrami – Press Release – 25 September 2012