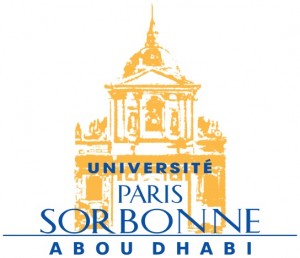 Paris-Sorbonne University Abu Dhabi has announced its participation in the forthcoming Abu Dhabi Investment Forum (ADIF) taking place in Paris on Wednesday, 22 May 2013.
Organised by the Abu Dhabi Department of Economic Development, the forum brings together prominent Emirati and French corporations, institutional investors, industry leaders and decision-makers, financiers, analysts and high-profile government officials.
ADIF is held in partnership with the Abu Dhabi Department of Economic Development and will be opened by H.E. Nasser Alsowaidi, Chairman, Department of Economic Development.
The forum will explore new investment opportunities and approaches in Abu Dhabi and emphasise the numerous government projects in important sectors geared to attract foreign direct investment.
The Forum will feature a series of five panel discussions across a spectrum of industries including industrial development, energy, transport and infrastructure, and banking and finance. The fifth panel discussion for the day will focus on the academic sector with Prof. Dr. Eric Fouache, Vice-Chancellor of Paris-Sorbonne University Abu Dhabi, as a member of the panel discussing about the importance of investment in education.
Dr. Fouache said, "We are delighted to collaborate with the Abu Department of Economic Development to co-sponsor and support the first edition of the Abu Dhabi Investment Forum in Paris. Our participation in this forum aims to underscore why Sorbonne Abu Dhabi is a strategic project that has emerged from a successful partnership between Abu Dhabi and Paris. As an Emirati university benefitting from the prestigious academic experience of Sorbonne in Paris, our objective is to bridge the gap between the university and the socio-economic arena and ensure the assimilation of graduates into the professional world. We work with the Abu Dhabi Educational Council (ADEC) to offer programmes that ideally match the market demands and meet the goals of Abu Dhabi Vision 2030 to create a knowledge-based economy, moving away from a dependency on oil and gas."
Since our establishment in 2006, we have over 400 graduates groomed to be specialists in their fields and thus attractive to local, regional, and global business entities. Sorbonne Abu Dhabi encourages UAE Nationals and international students to broaden their horizons and integrate the French way of thinking in their curriculum.
By working and investing together, we do not just strengthen ties and boost innovative capacity between the UAE and France, we also enhance significant business and cross-cultural understanding beneficial to the long-term relations between Abu Dhabi and Paris.
In addition to Sorbonne Abu Dhabi management, currently enrolled students and alumni will also attend the forum and participate as ambassadors. By interacting and engaging with the delegates, these ambassadors will demonstrate how Paris-Sorbonne University Abu Dhabi is accomplishing its vision to deliver the present and future Emirati and international work force to support the rapid economic progress.
Paris-Sorbonne University Abu Dhabi is also co-sponsor the forum's lunch which will also be a prime opportunity for the university's ambassadors and the forum attendees to network, form invaluable connections and exchange ideas.
Paris-Sorbonne University was exclusively invited by the Government of Abu Dhabi to set up its first and only campus outside France. By deploying world-class education through its Bachelors and Masters programmes, Sorbonne Abu Dhabi nurtures students with the highest potential into prospective pioneers and leaders in their disciplines.
Source: Zawya.Com – Press Release – 21 may 2013