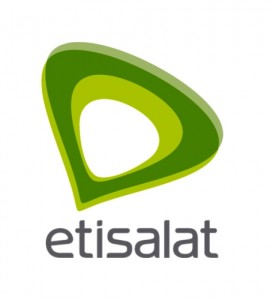 New technology willspur economic growth

Abu Dhabi, United Arab Emirates, June 25 2013- Etisalat Egypt today launched an award-winning mobile commerce service, known as "Flous", across the country in a bid to provide its customers with access to banking services, many for the first time.
"The launch of mobile money mobile services in Egypt for the first time will enable Etisalat to begin a new phase of offering innovative services to our customers throughout this vast and important market," said MrSaeed Al Hamli, the Chief Executive Officer of Etisalat Egypt. "Businesses, government and the general population all stand to benefit as the services are rolled out."
The mobile money service, known as "Flous" – which is Arabic for "money" – enables customersto use their mobile phones as digital wallets.They can transfer money to other participating customers through their mobile phones and load or take out cash at over 100 Etisalat outlets and 405 National Bank of Egypt branchesacross the country.
Flous is offered in association with the National Bank of Egypt ( NBE ) and MasterCard.The newly introduced program is the first implementation of the Mobile Payment Solution that MasterCard and Egyptian Banks Company (EBC) introduced to the market.
"The expansion of our Flous service throughout Egypt is perfectly aligned with Etisalat 's goal to enrich and transform the communities in the countries where we are operating, " said Khalifa Al Shamsi, Chief Digital Services Officer at Etisalat Group. "Through the implementation of new services, we will continue to raise the bar for technology and be a powerful catalyst for positive economic change
After signing up, Etisalat and the NBE will provide customers with virtual bank accounts, enabling them to use their mobile phone as a debit card and manage money directly from their handset. The service, which requires a password for each transaction, is designed to give customers security and flexibility. It will enable customers to access money 24 hours a day, 7 days a week.
"MasterCard is committed to providing the Egyptian market with payment solutions that meet the needs and expectations of all consumer segments," said Michael Miebach, President, Middle East and Africa at MasterCard. "With 65 per cent of the population lacking access to formal banking, the mobile phone is rapidly becoming the method of choice for making payments and managing money. MasterCard customized this solution in cooperation with Egyptian Banks Company and in accordance with the Central Bank's mobile payment regulations, thus creating a world of opportunities for underserved communities. MasterCard congratulates both Etisalat and NBE for being the first movers in Egypt to leverage this landmark solution."
Sherif Elwy,the Vice Chairman atthe National Bank of Egypt , said: "As the largest commercial bank in Egypt, NBE has been working with our partners for many years to ensure that Egyptians have access to the latest and most advanced payment methods. We are now reaching the threshold that will change the way consumers go about their everyday banking needs, and we are pleased to announce that we are opening the doors for consumers to utilize the power of mobile payments."
Mohamed KamelBayoumi, Managing Director, EBC said "We have chosen MasterCard to partner with us on this transformative mobile money program to benefit from their global experience as they have successfully implemented more than 30 such programs around the world. Our objective, together with the Central Bank and the Government, is to bring financial services to the fingertips of each and every Egyptian. This collaborative initiative will allow us to achieve that."
Earlier this year, Flous won the "Best Near Field Communication/Mobile Money Product" category at the GSMA's prestigious Global Mobile Awards during the Mobile World Congress in Barcelona, Spain. Last month, the service was nominated by the Financial Times and the World Bank for the 2013 Global Sustainable Finance award.
Etisalat currently serves 141 million customers in its 15 operating countries throughout the Middle East, Africa and Asia.