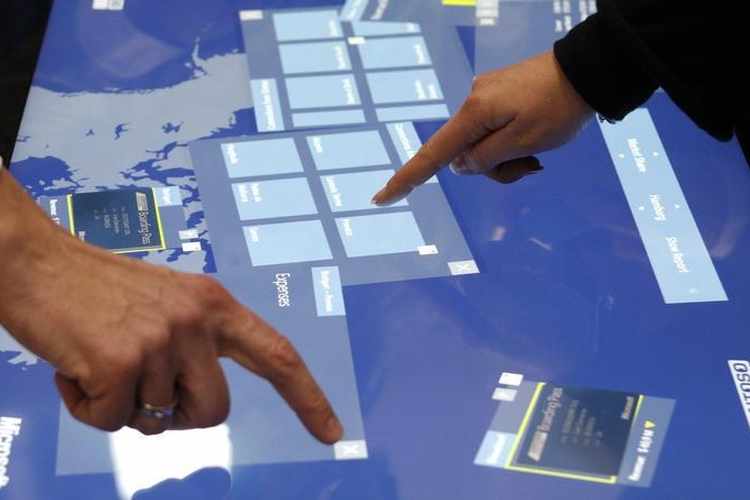 72 per cent of all start-ups spend less than $50,000 on IT annually
Startups across the UAE are increasingly looking to invest in cloud computing technologies to help themselves gain a competitive advantage in the market, new data by the Dubai Silicon Oasis Authority (DSOA) has shown.
The Cloud Report 2017, commissioned in partnership with IBM and produced by Thomson Reuters, found that 70 per cent of startups in Dubai currently use cloud computing, and that 24 per cent even built their startups on the cloud. Meanwhile, 38 per cent of those not yet on the cloud plan to adopt the technology in the near future.
The report also found that although 72 per cent of all startups spend less than $50,000 on IT annually, 24 per cent dedicate more than 20 per cent of that annual budget to cloud solutions. In addition, 80 per cent of startups on the cloud are planning to increase spend on cloud services in the next two years. Among the startups that have not yet adopted cloud solutions, 42 per cent find the initial investment prohibitively high. Other concerns delaying startups from moving to the cloud include data protection and security.
Speaking during the official launch of the report on Monday, Maged Wassim, VP of IBM Cloud, IBM Middle East and Africa, said: "We have been dealing with startups for a while now, and the amount of innovation that we have seen has been fantastic. It is in our interest to groom them to flourish in their respective environments. Cloud is not new; it has been in the business scene for the past five to six years. Today though, it is evolving faster than our imagination."
Wassim noted that the shift towards the cloud started with cloud computing and storage. "This is what we see most of the startups using currently, but there are a lot more benefits that are being offered. These benefits include the intelligence that the cloud offers, as well as ready made code that startups can use in their applications to improve efficiency and effectiveness. The name of the game today, however, revolves around intelligence, machine learning, and AI."
"The second wave that we see coming will have to do with blockchain, which is a cloud-enabled environment," Wassim added. "Dubai is a city that is leading the charge towards the adoption of this technology, and the wise leadership has taken an active role by announcing that every government department in the city should be utilising that technology by 2020."
Tina Ghanem, head of Accelerate SME at Thomson Reuters in the Middle East and North Africa, noted that there were still a few challenges that were preventing startups in the region from exploring the full benefits that the cloud afforded them. These included access to knowledge, resources, and mentorship.
"The common trend that we have found is that there is a lot of information that is available to entrepreneurs – in many cases it is too much information," she said. "A lot of them are finding it hard to digest it all at once, especially the terminology that might be new to them. Many will struggle to understand how and what aspects of that information will be relevant to them and their businesses."
When it comes to the three cloud service models available, 76 per cent of startups on the cloud have opted for Software as a Service (SaaS). Meanwhile, Platform as a Service (PaaS) and Infrastructure as a Service (IaaS) are each used by 32 per cent of adopters. One-third of the startups on the cloud utilise more than one type of cloud service, with nine per cent using all three service models.
Startups on the cloud in Dubai use an average of 4.39 cloud services, with 36 per cent using one or two services, and 18 per cent using more than five. Storage and web hosting are considered as core services, and are generally the first cloud services adopted. They are also currently the most widely used at 68 per cent and 67 per cent respectively.
"As we transition to a more technology-focused world, all sectors of the UAE's economic landscape are working relentlessly to forge a digital transformation," said William Chappell, chief financial officer at DSOA. "The challenge that we all have right now is to bring better quality startups in the technology sector in the region. We have a lot of great ideas, and a lot of great people, but we don't necessarily have a lot of high-end technology companies coming in. We are seeing a steady increase in companies that are developing technologies such as AI and blockchain, and our focus now is on attracting more of them."