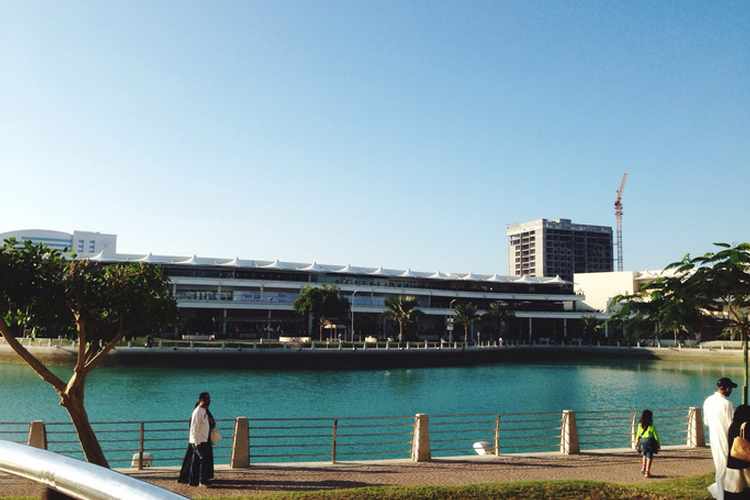 Contribution to economy set to hit $29.53bln in 10 years
By Issac John, Khaleej Times
UAE – The direct contribution of travel and tourism to the UAE economy is forecast to rise by five per cent to Dh72.6 billion in 2018, and will hit Dh108.4 billion in 10 years, reflecting the vibrant growth potential the sector offers, the World Travel and Tourism Council (WTTC) said on Thursday.
In 2017, the sector had a direct contribution of 5.1 per cent of the UAE total gross domestic product at Dh69.1 billion, and is expected to account for 4.9 per cent of the GDP by 2028, at an annual growth of 4.1 per cent, the WTTC's annual Economic Impact Research shows.
Direct contribution primarily reflects the economic activity generated by industries such as hotels, travel agents, airlines and other passenger transportation.
On other hand, the total contribution, including wider effects from investment, the supply chain and induced income impacts, is expected to grow by 4.9 per cent to Dh161.6 billion to account for 11.2 per cent of GDP in 2018. It is forecast to surge by 3.8 per annum to Dh234.2 billion by 2028, contributing to 10.6 per cent of GDP, the WTTC said.
In terms of job generation, the sector also plays a major role. In 2017, it directly supported 300,000 jobs, or 4.9 per cent of the total employment, which is expected to rise by 4.1 per cent in 2018 and surge by 2.4 per cent to 396,000 jobs or 5.6 per cent of the total jobs in 2028, the WTTC report said.
However, in 2017, the total contribution of the sector in employment generation, including jobs indirectly supported by the industry was 9.5 per cent or 585,500 jobs.
"This is expected to rise by 3.2 per cent in 2018 to 604,500 jobs, rising by 1.8 per cent per annum to 7200,000 in 2028, accounting for 10.2 per cent of the nation's total employment," the report said.
Visitor export generated Dh123.5 billion, 8.7 per cent of total exports in 2017, and is forecast to surge by 5.3 per cent in 2018 and grow by 4.5 per cent per annum to Dh202.6 billion by 2028, accounting for 6.5 per cent of the total.
Investment in the UAE travel and tourism sector was Dh25.4 billion in 2017, which was eight per cent of total investment. "This is projected to rise by 7.2 per cent in 2018 and grow by 8.6 per cent per annum over the next ten years to Dh62.1 billion, accounting for 11.2 per cent of the total."
In Dubai, one the world's leading travel and tourism destinations, the number of residents working in travel and tourism are projected to increase from 169,100 in 2016 to 223,600 by 2026, creating 54,500 new jobs in the emirate over the next eight years. This means around 12.2 per cent of people in Dubai will be working in the tourism by 2026 as against 10.8 per cent in 2016.
"Expo 2020, expansion of the emirate's retail, attractions, leisure and entertainment offerings, new mega projects, and further development of Al Maktoum International Airport are expected to fuel the growth in travel and tourism," said Hamad Buamim, president and CEO of the Dubai Chamber of Commerce and Industry.
He said medical tourism, and meetings, incentives, conferences and exhibitions will strengthen Dubai's reputation as one of the world's most sought-after tourism destinations.
Globally, the UAE ranks 27th in the size of the sector, and in terms of contribution to GDP at 74th and in growth prospects in 2018 60th.
"Inclusive growth and ensuring a future with quality jobs are the concerns of governments everywhere. travel and tourism, which already supports one in every ten jobs on the planet, is a dynamic engine of employment opportunity," said Gloria Guevara Manzo, president and CEO of the WTTC.
"Over the past 10 years, one in five of all jobs created across the world has been in the sector and, with the right regulatory conditions and government support, nearly 100 million new jobs could be created over the decade ahead," said Guevara.
The annual Economic Impact Research shows that travel & tourism was responsible for the creation of seven million new jobs worldwide. The report also shows that 2017 was a bumper year for the sector, which grew at 4.6 per cent, 50 per cent faster than the global economy as a whole (three per cent growth during 2017).
In 2017, the sector's direct, indirect and induced impact accounted for $8.3 trillion contribution to global GDP (10.4 per cent); 313 million jobs, one in 10 jobs around the world; $1.5 trillion exports (6.5 per cent of total exports, 28.8per cent of global services exports); and $882 billion investment (4.5 per cent of total investment).
"2017 was the best year on record for the Travel & Tourism sector. We have seen increased spending as a result of growing consumer confidence, both domestically and internationally, recovery in markets in North Africa and Europe previously impacted by terrorism and continued outbound growth from China and India. This is great news for the millions of people who depend on our sector for their livelihoods," said Guevara.