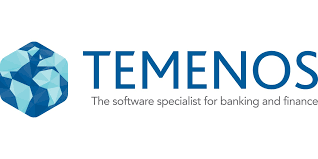 IslamicSuite, Temenos' scalable innovative technology, scores highly in both reader votes and judges panel to come out on top at this year's Islamic Finance Awards
The banking software company, today announced that it has won "Best Islamic Banking & Finance Software Solution" in World Finance magazine's annual Islamic Finance Awards (goo.gl/zPXo9E). Temenos' IslamicSuite (goo.gl/TuLPJe) was first nominated by World Finance magazine readers and users of their website before being strictly evaluated by a judging panel along with other competitors. Criteria in this judging included Shari'ah compliance, the solutions forward-looking approach, innovation, product and service delivery, growth, market presence and governance.
During the evaluation process, Temenos was commended by the World Finance Awards Committee for the remarkable feedback received from subscribers regarding the solution's flexibility in supporting both fully-fledged Islamic banks as well as conventional banks with Islamic windows. Temenos IslamicSuite was identified as a leading solution for retail, commercial, investment and wealth management banking operations including Murabaha financing, diminishing Musharaka, Qard Hasan, Bai Al Salam, Istisna'a and parallel, financing Ijara, Tawaruq, Itsisna'a and many other Islamic finance aspects in addition to Sukuk, commodity Murabaha and FX for bank treasury.
We are delighted to receive this award, and to be recognized for our continued investment to provide Islamic banks, and traditional banks with Shar'iah compliant windows.
Fadi Yazbeck, Product Manager – IslamicSuite, Temenos said: "IslamicSuite supports the Islamic banking community with Shari'ah compliant, flexible solutions that have been specifically designed to support wealth, retail, corporate and treasury bank needs. Routine processes can be automated, supporting straight through processing, reducing the number of errors and the need for manual intervention, while driving down operating costs. We are delighted to receive this award, and to be recognized for our continued investment to provide Islamic banks, and traditional banks with Shar'iah compliant windows, with innovative, 24×7 real-time technology that's digital from end-to-end."
Mustapha Belkouche, Head of Special Projects, World Finance Magazine, commented: "The latest Islamic Finance Awards celebrate the brightest names in the Islamic finance arena, and offer insight into the latest and greatest developments. This year, Temenos is being recognized for its outstanding Islamic Banking & Finance Software Solutions. Having emerged in the Middle East as a picture of Islamic finance health and safety, Temenos demonstrated remarkable contributions to Shari'ah-compliant banking, finance and investing across the region. As winner of the award, Temenos' successful operational software models for Shari'ah-compliant business and in particular T24 Core Banking for Islamic banks are considered the most impressive software solutions in the world. Temenos continues to leverage its Islamic software solutions expertise to enhance and expand its capabilities to different industry segments. T24 has really pushed the envelope and has been selected as the best of many, owing to its mightily impressive performance."