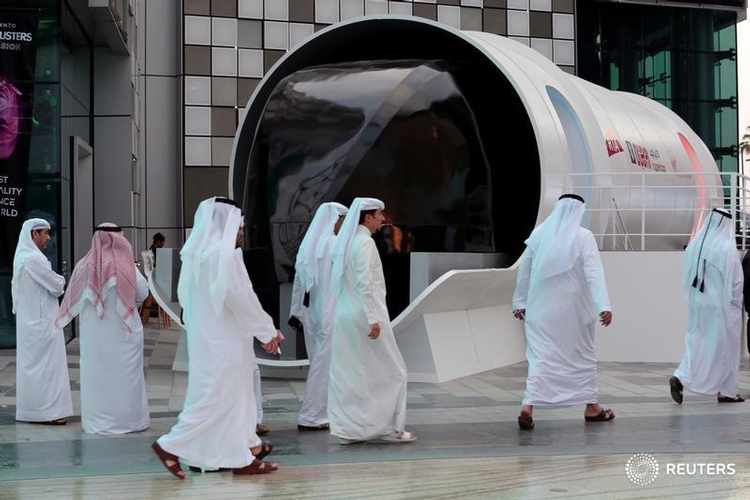 UAE ranked the most competitive in the region, driven by the development of multiple transport projects
UAE – GCC capital investments in tourism infrastructure are expected to reach $56 billion by 2022, with the UAE ranked the most competitive in the region, driven by the development of multiple transport projects, according to the latest research published ahead of Arabian Travel Market (ATM) 2018.
According to Colliers International, lightening-speed, innovative Hyperloop train systems combined with the Haramain High Speed Railway, the development of key international airports in Saudi Arabia and airport expansion in the UAE, Bahrain, Oman and Kuwait are just some of the projects set to transform tourism infrastructure development in the GCC.
Tourism infrastructure will feature heavily in the programme at ATM 2018, which takes place at Dubai World Trade Centre from 22 to 25 April.
"As we move towards an innovative and technologically-driven future, it is important to explore the impact ultra-modern travel infrastructure will have on the tourism industry in the UAE and wider GCC region. ATM's opening session 'Future Travel Experiences' will explore this evolution as technological advances bring new and improved modes of transport to the market," said Simon Press, Senior Exhibition Director, ATM.
Virgin Hyperloop One, a futuristic transportation concept through which pods, propelled by magnets and solar, will move passengers and cargo at speeds of 1,200kph, is the most prominent tourism infrastructure development in the UAE at present. Backed by Dubai-based DP World, Hyperloop One has the potential to transport approximately 3,400 people an hour, 128,000 people a day, and 24 million people a year.
In November 2016, Dubai's Road and Transport Authority (RTA) announced plans to evaluate a hyperloop connection between Dubai and Abu Dhabi, which could reduce travel times between the two emirates by 78 minutes.
"Providing a hyperloop connection that allows both UAE residents and tourists to travel between Dubai and Abu Dhabi in just 12 minutes is just the beginning. In the future, other emirates and indeed other GCC countries could also be linked, with journeys between Dubai and Fujairah as low as 10 minutes and Dubai to Riyadh in 40 minutes," said Press.
Looking ahead to ATM 2018, responsible tourism – including sustainable travel trends – will be adopted as the main theme. Celebrating its 25th year ATM will build on the success of last year's edition, with a host of seminar sessions looking back over the last 25 years and how the hospitality industry in the MENA region is expected to shape up over the next 25.