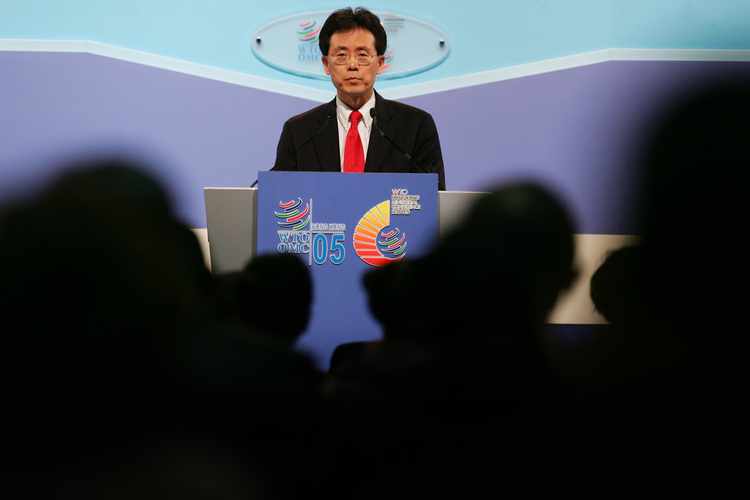 Kim Hyun-Chong says opportunities exist in tech, biotech, petrochemicals, construction and in cultural content and consumer goods
By Michael Fahy, ZAWYA
South Korea's Minister of Trade highlighted cooperation in the petrochemicals sector as one of five key markets where trade opportunities between his country and the United Arab Emirates can be developed further.
Speaking at the Annual Investment Meeting in Dubai on Tuesday, trade minister Kim Hyun-Chong said that relations between the Republic of Korea and the UAE "opened a new chapter" following the state visit by its president Moon Jae-In last month, during which several new economic, scientific, healthcare and energy agreements were signed.
"Korea and the UAE possess advantages in the downstream and upstream markets respectively," Kim said.
"Cooperation with Korean operators can reinforce production capacity for downstream products and therefore make a contribution to the UAE's industrial diversification efforts, as represented by Abu Dhabi Vision 2030," he added.
During President Moon's state visit last month, Emirates News agency WAM revealed that Dubai's non-oil trade with South Korea grew by 8 percent last year, to 27.43 billion UAE dirhams ($7.5 billion). Of this, 22.1 billion dirhams was made up of imports from South Korea, 4.47 billion dirhams was exported, and 866 million dirhams was re-exported. WAM also said that South Korea was Dubai's eighth-biggest trading partner.
Kim said that South Korea has a highly educated workforce, with about 80 percent of high school graduates going on to university, and pointed to five key areas "which I think every investor from our two countries should pay attention to".
Nuclear plant cooperation
Alongside petrochemicals, he highlighted the existing role that Korea has played in construction, where Samsung C&T was a partner in the joint venture that built Burj Khalifa and where the Korea Electric Power Corporation is nearing completion of South Korea's new Barakah nuclear plant. He also said that the Investment Corporation of Dubai's buy-out of Ssangyong Engineering and Construction three years ago has helped Dubai to build capacity and "make inroads" into new markets.
He cited Bain Capital's investment in Korean Botox manufacturer Hugel last year as an example of the country's successful biotechnology industry, and said that the country's advanced IT infrastructure meant it had several small and medium-sized firms that had developed strong reputations in fields such as blockchain, fintech and cybersecurity.
He also pointed to the popularity of K-Pop in the Middle East, with last week's SMTown Live concert attracting 15,000 fans to Dubai's Autism Rocks Arena, as an opportunity for UAE firms to ride the 'Korean Wave' through investments in South Korea's cultural and consumer goods industry.
Mohammed Al Zaabi, director of the UAE Ministry of Economy's trade promotion and investment department, said that the UAE's non-oil trade with South Korea grew by more than 6 percent last year to over $9.5 billion, representing 30 percent of Korea's non-oil trade with the Arab world.
"Korean-backed investment in the UAE at the end of 2017 reached more than $2.7 billion," Al Zaabi said. "There are 83 commercial companies, 242 commercial agencies and 2,573 trademarks from Korea registered in the UAE."
He added that the UAE was also a significant re-export hub for South Korean firms to the wider Gulf region.
"Today, both the UAE and South Korea stand at a crucial juncture. There is a huge potential for improving trade and for direct investment and the UAE is keen to leverage its position as a gateway for Korean companies to expand their global presence," Al Zaabi said.