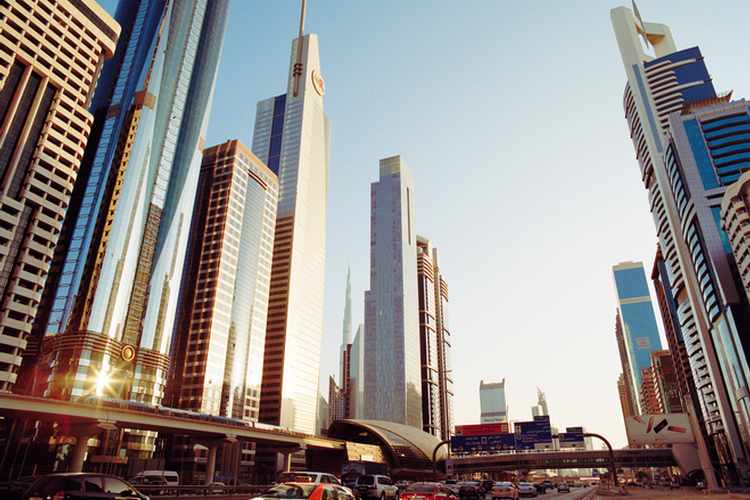 Emirate a top global destination for technology transfers like artificial intelligence, robotics
Dubai attracted $21.66 billion worth of foreign direct investment in high-end technology transfers in three years to emerge as the top global destination for FDI in technology transfers like artificial intelligence and robotics, according to organisers of Hitec Dubai 2018.
Dubai's Department of Tourism and Commerce Marketing (DTCM) will be the destination partner for Hitec Dubai 2018, which will be held on December 5 and 6.
Co-produced by Hospitality Financial and Technology Professionals and Naseba, the two-day business-to-business exhibition will give Middle East buyers, currently worth over $75 billion, access to the world's leading technology solution providers and experts in the hospitality sector.
"Dubai has an image of doing things big, bigger and biggest. Dubai has emerged as one of the fastest-growing smart cities in the world. With such visionary leaders Dubai will soon become the smartest city of the world," said Frank Wolfe CAE, CEO of HFTP.
"With Expo 2020 and such a huge influx of tourist, hospitality industry will take the center-stage in positioning Dubai as the smartest city. Hitec Dubai gives an opportunity for regional hospitality buyers to introduce latest technologies into their organisations," said Wolfe.
Hitec Dubai will feature three key areas including exhibition, technology theatres and a high-power conference.
Naveen Bharadwaj, production director of Naseba and Hitec Dubai, noted that Middle East continued to make huge investments in the hospitality industry given mega events such as Dubai Expo 2020 and the increase in tourists.
"A large portion of this is being spent on technology products and services that optimise internal processes, enhance guest experience and increase profitability. Hitec Dubai will address the needs of the industry by introducing top level regional stakeholders with leading technology providers from across the world," said Bharadwaj.
"Over the last decade technology has led to drastic transformation in the hospitality sector globally as well as regionally which has boosted competitiveness and efficiency while creating new opportunities. Hitec Dubai will the perfect platform to see what lies ahead how the latest innovations and technological advancements are changing our industry," said Hitec Dubai's Advisory Council Chairperson Laurent A. Voivenel.