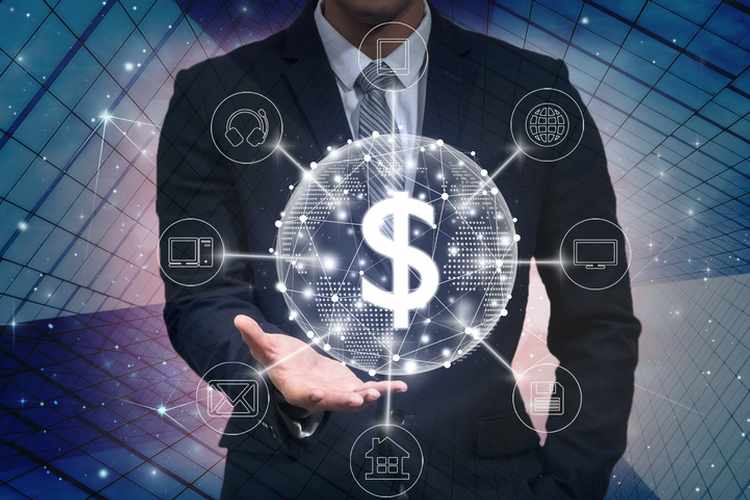 The amount invested in fintech firms around the world in the first half of 2018 has surpassed the figure for the whole of 2017
Investments in financial technology (fintech) companies in the Middle East and North Africa (MENA) have been lower than in other parts of the world due to the lack of a regulatory framework, meaning that few firms have developed sufficient scale, according to Middle East Venture Partners' CEO Walid Hanna.
Speaking on a panel debate at the Digital Banks and Innovators conference in Dubai on Tuesday, Hanna said that it had "seen a lot" of prospective fintech investments across the region, but had only invested in a very small number.
"We've invested in four fintech plays out of 40," Hanna said. "The problem has always been the lack of quality deal flow and the regulatory framework," he argued
He said that although the framework was quickly being developed in the region, with several regulatory authorities developing 'sandbox' licences providing fintech firms with a live environment in which to develop, the quantum of companies in this space in the region is "still too little, too early, too young".
"I would say the number of fintech companies that we are seeing nowadays are on the seed level still," he said. "They haven't figured out how they can scale without licensing."
Hanna said that MEVP, which typically focuses on Series A and Series B venture deals, with its latest fund allowing it to invest up to $50 million per company, is keen to back investments in the sector.
"We're hungry and we're waiting to see more quality deal flow to be able to reach those percentages that we see on a global level, but we are still lagging behind," he argued.
Accountancy firm KPMG's Pulse of Fintech report published in July found that globally there were 875 funding deals for fintech firms in the first half of 2018, with $57.9 billion raised. This figure surpassed the full-year total of $38.1 billion for the whole of 2017.
Arabnet founder Omar Christidis told the event in an opening address that 20 fintech companies in the MENA region received backing last year, bringing the total number to date (including failed ventures) to 91.
Speaking on the same panel, Sam Quawasmi, the co-founder and co-CEO of Dubai-based equity fundraising platform Eureeca, said that regulation had been "the biggest challenge" for the five year-old firm.
"In order for us to be regulated to operate, I remember being in dialogue with about eight or nine regulators globally, desperate for them to regulate Eureeca. And now, where we are today, I want to say that we are… the most regulated and most licenced private equity funding platform on the planet.
"We are regulated here in Dubai, the UK, the Netherlands and in Malaysia. But it took the regulators such a long time in order for them to understand the concept," Quawasmi added.
"Now, I want to say five years into our journey, the whole tables are turned. The regulators are coming to us to better understand how to regulate equity crowdfunding in order for them to use it for their markets."
Quawasmi said that setting up an equity crowdfunding platform in emerging markets meant that it had to negotiate more hurdles than in developed markets. For instance, for Know Your Customer and anti-money laundering regulations it needed to provide addresses for investors, but some of its funders lived in places with no street names, so a workaround was found where investors took selfies in their homes linked to a smartphone's geolocator. Once one regulator accepted this, others adopted it, he added.
"Now, they're coming in thick and fast," Quawasmi said. "We're going to be regulated in Indonesia, Thailand, Saudi Arabia as well."
Craig Moore, the co-founder of Dubai-based peer-to-peer lending platform Beehive, which offers loans to small and medium-sized enterprises (SMEs), said: "When you're setting up in more frontier markets that are only developing a wider ecosystem, you can only move as quick as that ecosystem expands."
For instance, he said a peer-to-peer lender in the United States or United Kingdom can access companies' credit scores instantly, but the United Arab Emirates only began issuing commercial credit scores last year.
"When you start to talk about lending outside of the current account bank, then you need to be able to rely on more data points to make more accurate… not just credit decisions to lend, but also to monitor. You need to be able to accurately monitor. And it's very difficult in a lot of markets," he said.
Eric Modave, the chief operating officer of Jordan's Arab Bank, which has just launched a $30 million fintech venture fund, believes the sector is growing due to greater investment by the region's banks.
"The factors that have driven that is simply because we see the digitisation of banking services around us accelerating. What typically banks don't have is their R&Ds and innovation labs, and that's what fintechs can bring. Every bank has a big budget to change systems, infrastructure, digital platforms every year and this is directed typically to fintechs," he argued.