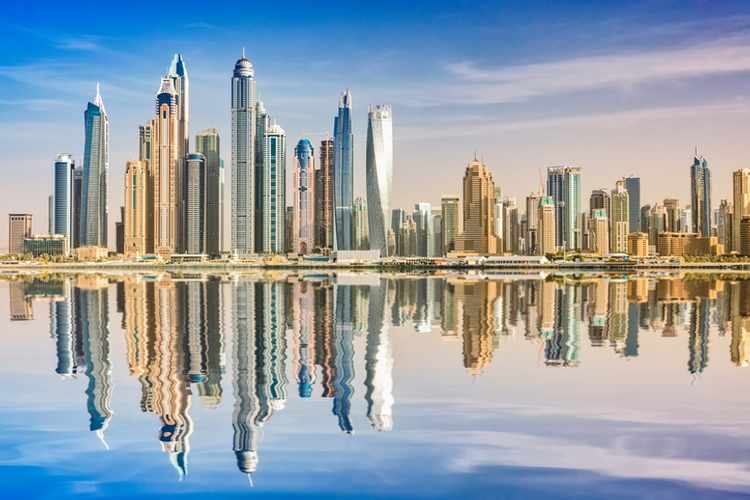 Zawya spoke to key players to find out how the market has changed since Cityscape Dubai 2008, when the market and sentiment was very different
If Zawya was to travel back in time to Cityscape 2008, it would find an event that seemed to operate in a twilight era in which Dubai's developers, in particular its booming off-plan property market, seemed to think they were immune to the growing storm clouds of the global economic crisis which had engulfed Lehman Brothers just a few weeks ear
A decade ago there was an air of confidence that the emirate could avoid the global banking troubles, which were labelled 'a western problem' related to sub-prime mortgages and mortgage securities in the United States.
But the cracks soon began to show and an industry which was renowned for its gold rush atmosphere, speculation and flipping of off-plan properties, came crashing down. The 2008 event's big news was the launch of the spectacular 1 km tall Nakheel Tower, an ambitious skyscraper which was put on hold just a few months later and would, ultimately, never see the light of day.
Much has been made of what has changed in the financial markets since the collapse of Lehman Brothers, with reports surrounding the 10th anniversary referencing regulation that has come about since.
In the lead up to this year's Cityscape Dubai 2018, Zawya spoke to some key players within the industry to get a range of views on how the market has changed over the last ten years, especially in terms of regulation and investor confidence:
• The developer: "Regulations are there to protect consumers"
• The lawyer: "The system's much better now"
• The investor: "Hindsight is a wonderful thing, you learn so many lessons"
• The land department: "Our smart solutions played a key role"
• The research analyst: "Many of the disputes have now been settled"
What's changed in real estate development regulation?
The Dubai property sector is increasingly regulated. The years 2008-09 have reached folkloric proportions in recent Dubai history, with tales of off-plan buyers queuing to pay deposits on luxury properties then popping to the back of the line to sell these homes on at a 25 percent profit to those desperate not to miss out.
When the financial crisis took hold, investors were left holding properties they could not afford to pay for, and could not sell, while others with mortgages were forced to sell at dramatically reduced prices and live with debt. Others paid deposits for prime properties, only to see projects stall indefinitely, developers go bankrupt, or for their homes to be 'value engineered' beyond recognition, reaching nothing like the re-sale value promised at the time of investment.