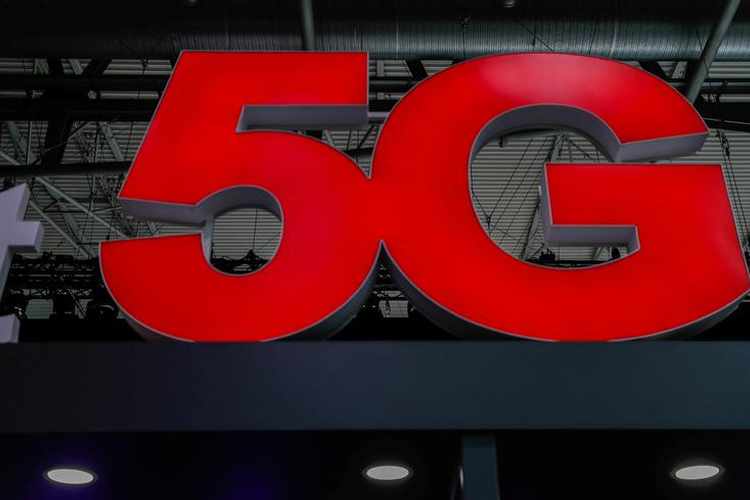 UAE – Two of the most hotly-anticipated technologies of this age are coming to the UAE – and it could quite be sooner than expected.
A top official of Emirates Integrated Telecommunications Company revealed that eSIMs and 5G will be available in the not-so-distant future in the country, adding more spunk to the UAE's already advanced telecom infrastructure that has made it a leader not just in the region but also on a global scale.
"For the new [Apple iPhones], the announcement of the eSIM in the UAE is expected towards the end of October," Saleem Al Balooshi, chief infrastructure officer at the Dubai telecom firm known as du, told Khaleej Times at Gitex Technology Week 2018.
"And we'll be ready for its nationwide availability by then. we are ready."
The eSIM – embedded SIM – is the use of a mobile number without the use of a physical SIM – though it is not a new technology. Matter of fact, it works with the Apple Watch Series 3 in the UAE.
For the new iPhone XS and XS Max, which utilise the technology, eSIM availability is only found in 10 countries. UAE telecom firms have been working continuously to offer the service to users at the soonest possible time.
Al Balooshi's interview came before du's announcement that it signed an agreement with Munich, Germany-based Giesecke+Devrient Mobile Security to offer the latter's AirOn eSIM management solution to du.
As a result, eSIMs will soon be commercially available for consumers – both for watches and smartphones that require it – and M2M devices. The eSIM evolution for consumers and M2M devices was also demonstrated at the du stand.
"With this development," a separate statement said, "du will become the first telecommunications service provider in the Middle East region to offer eSIM services to its customers over smartphones."
Al Balooshi discussed the rapid pace of change in technology, particularly in the telecommunications sector, and that advanced studies are giving telcos a better understanding of consumer needs.
"They use cases beyond traditional telco services, and it's becoming more structured and we are seeing the benefits of those used cases day after day," he said.
He specified artificial intelligence and the Internet of Things, describing the technology as becoming more and more mature every year.
"Telcos' connectivity network is mainly driven by their core infrastructure, specifically IoT and AI capabilities. the industry is understanding more and more on how to benefit from these used cases."
Meanwhile, with the standards set on 5G – the next generation of mobile networks promising blazing-fast speeds – the UAE is set to be among the first to benefit from it, thanks to efforts made by its leadership.
"The spectrum in the UAE is well-defined and thanks to our Telecommunications Regulatory Authority, who are very innovative and up-to-speed in actually allocating the appropriate and required resources for operators to start building the network," Al Balooshi stressed.
He says that 5G will be commercially available in the UAE by the end of the first quarter of 2019 – and that's not a long wait.
"These stages are all free standard implementation of 5G. and from our perspective, we will be there and ready with the standard and our commercial readiness will be there by that time," he added.
'Do more with less'
Another topic he touched on was digital transformation, a hot topic nowadays as companies are in a race to reinvent themselves to keep pace with today's digital world.
"Any enterprise or company that has undergone digital transformation, the main goal is to do more with less; we are required to do more in a more efficient way – that whatever we continue to do will end up with the same or even better results," Al Balooshi pointed out.
"And as we are required to do more, digital transformation is innovative. It is a key driver for achieving this objective of doing more with less."
He cautioned, though, that connecting anything should be taken with the right safeguards in mind.
"[In] merging the physical world with the digital world. everything should be stored properly at the right places in terms of storage perspective and organised data so you can present it again with decision-makers to make [better] ones, given the right amount of time to think things over."