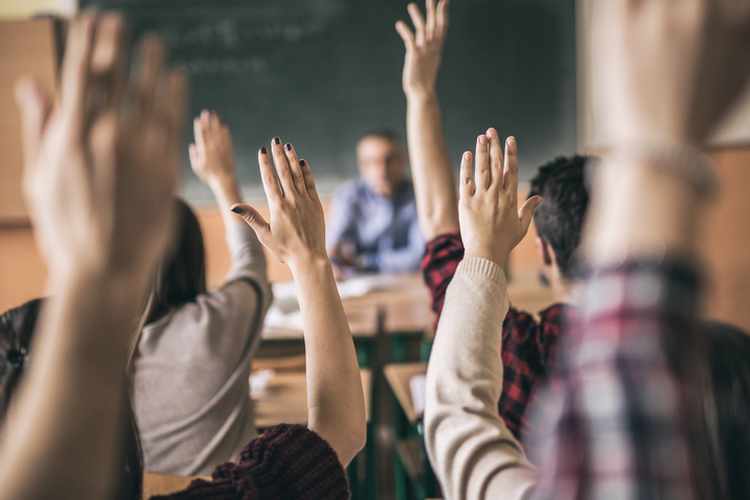 The policy is particularly beneficial to male students above 18 and under their parent's visa
Students dependent on their parents after Grade 12 and those who have finished their university studies can soon be granted a one-year extension of their residence visa twice, according to the new visa reforms to be implemented starting next week.
Brigadier Saeed Rakan Al Rashidi, acting director-general of foreigners affairs and ports at the Federal Authority for Identity and Citizenship, explained that the UAE Cabinet decision grants a one-year residency visa extension that can be renewed for an additional year, for dependent students after Grade 12 or those above 18 and for students who have completed the university studies.
"The dependent students will be granted residence visa for one year which can be renewed for an additional year, starting from the date of graduating from the university or after obtaining the high school certificate," said Al Rashidi.
"Students applying for this visa should submit their attested academic certificates for high school or university and other supporting documents that show that they have studied in the UAE or have obtained education certificates outside the country."
A financial guarantee of Dh5,000, which is deposited by the parent for obtaining the residence visa of the child above 18 will be required for the extension of the student's visa and will be refunded after they change their visa status.
New policy eases pressure on students, parents
Parents and students welcome the new two-year visa extension, saying it gives the children enough time to decide on which paths to take for their future.
The policy is particularly beneficial to male students above 18 and under their parent's visa, since currently, under the UAE law, all females are able to reside in the country under their parent's visa until they are married, in which they will have to be sponsored by either their husband or employee.
"My son is 16 years old and I was already planning and feeling concerned for his future, but with this announcement, it definitely gives parents a sense of relaxation," said Alok Banerjee, an Indian parent. However, he pointed out that expats studying in the UAE must not take the new visa system for granted.
"I, as a parent don't want to see my son just sitting at home doing nothing. He must be ambitious about his future and head towards his career path." He stressed that the new changes, which will be implemented next week, will help families meet their needs.
Many students are unable to easily find jobs after graduating, which is why the visa extension is crucial.
"This is a huge and positive move, because I have seen some parents with sons that cannot find jobs quickly and they have to push him out of the country. The job market fluctuates so much and many people don't get hired immediately," added the architect, who has been living in the UAE for 14 years.
Conditions and requirements
Applies to students above 18, high school and university graduates
Attested education certificates
Dh100 visa fee for each year
Dh5,000 guarantee deposit by parent
Visa holder can't stay outside the UAE for more than six months