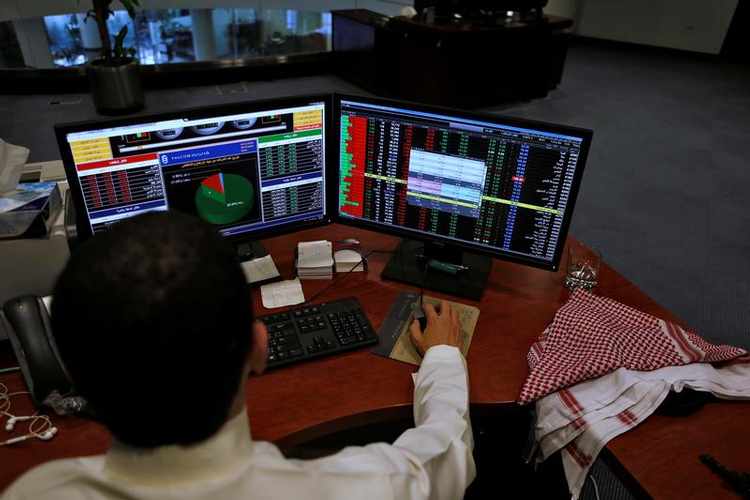 Gulf markets broadly negative
Doha's main index closed up 0.5 percent at 10,331 points, with petrochemicals, metals and fertiliser producer Industries Qatar jumping 1.4 percent, Qatar Islamic Bank adding 1.1 percent, and Qatar National Bank (QNB) rising 0.8 percent.
In Saudi Arabia, the main index was down 0.4 percent, with heavyweight Al Rajhi Bank and petrochemical giant SABIC losing 0.7 and 0.5 percent respectively and Riyad Bank shedding 1.4 percent.
Middle East funds have become more wary, though not outright bearish, towards Saudi Arabia's stock market because of concerns over the fallout from the murder of Saudi journalist Jamal Khashoggi, a monthly Reuters poll showed on Wednesday.
Foreign investors, including those from other Gulf states, were net sellers of Saudi equities for most of October, partly because of fear that Khashoggi's killing could damage Saudi ties with the West and potentially lead to economic sanctions.
However, stock exchange data released on Sunday showed that in the week ended on November 1 foreign investors sold 89.2 million riyals of stocks on a net basis, a huge decrease when compared to a week earlier, when foreigners sold 2.34 billion riyals of Saudi stocks.
The reduction suggested that despite recent volatility many managers are still looking ahead to estimated inflows into Saudi Arabia of about $15 billion of "passive" funds next year, when Riyadh's market joins emerging market indexes.
Dubai's main index lost 0.4 percent with major developer Emaar Properties falling 1.3 percent and Dubai Islamic Bank closing 0.2 percent lower.
Abu Dhabi's main index closed flat with telecommunications company Etisalat falling 0.6 percent and developer Aldar Properties down 2.8 percent. First Abu Dhabi Bank (FAB) was up 0.4 percent.
SAUDI ARABIA * The index was down 0.4 percent at 7,847 points.
DUBAI * The index lost 0.4 percent at 2,795 points.
QATAR * The index rose 0.5 percent to 10,331 points.
ABU DHABI * The index closed flat at 4,920 points.
EGYPT * The index lost 0.2 percent at 13,170 points.
KUWAIT * The index was up 0.1 percent at 5,270 points.
BAHRAIN * The index inched up 0.1 percent at 1,313 points.
OMAN * The index was flat at 4,425 points.