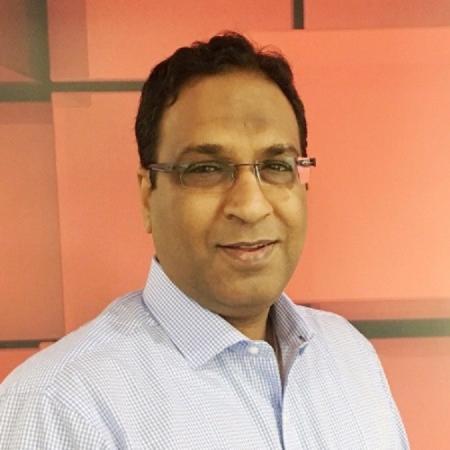 Nitin Kaushalas its new President and General Manager – EMEA Region
Capillary Technologies, Asia's leading Software as a Service (SaaS) product company, announced the appointment of industry veteran Nitin Kaushal as its new President and General Manager – EMEA Region. He comes with over 20 years of experience in leading Enterprise Business & Channel Development initiatives for global enterprises likes SAP and Avaya.
In his new position at Capillary Technologies, Nitin will lead the company's Sales Strategies and Business Development in the EMEA region.
Welcoming in the newly appointed EMEA President and General Manager, Aneesh Reddy, CEO & Co-Founder said, "We are pleased to welcome Nitin to Capillary. He would lead the company's business development plans in the UAE and other countries of the EMEA region including Turkey. The appointment is in line with our growth strategies and vision for the region in the coming years."
"He joins the company at a time when Capillary Technologies has been growing exponentially in terms of both offerings and geographies. It's time to cater to more valued brands and businesses on a larger scale across the EMEA Region and Nitin's leadership would significantly contribute to this strategy. Capillary's long-term success projection is closely linked to our employees and we understand the need for visionaries to take the organization on the right path.", he added.
Nitin Kaushal commented, "It's an absolute pleasure to be a part of Capillary. At a time when retail is being redefined and business models challenged, Capillary has been creating amazing customer experiences along with deeper customer & business insights leveraging AI while creating platforms for continuous consumer growth . I look forward to working with this enthused and passionate team to co-create a smart and sustainable business environment."
In 2018, Capillary Technologies introduced a series of AI-powered services and solutions that resonated with brands looking to have a more personalized engagement with their customers and thereby increase the overall customer satisfaction. This has resulted in a multi-fold increase in Capillary's customer base on a global level.
This success translated into Capillary's revenue growing by 200 percent on a yearly basis. With the aim to invest towards the future, Capillary is actively involved in Research and Development of Artificial Intelligence and Machine Learning applications in the retail domain.
Throughout 2018, Capillary has invested heavily in developing technologies and solutions to strengthen its leadership position in the retail SaaS marketplace. Additionally, the company's global customers leverage the product suite across multiple geos.
In less than 10 years, Capillary's cutting-edge customer engagement, omnichannel commerce and loyalty solutions have been used by more than 300 marquee brands across 25,000 stores in over 30 countries to enable easy and seamless consumer experiences.