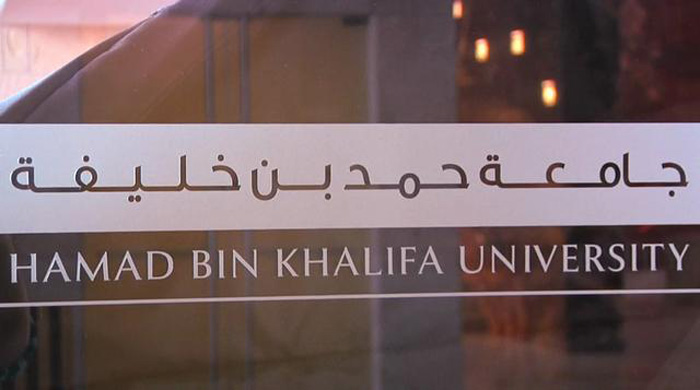 Only University among All Academic Institutions in Middle East and North Africa Region to be Among Top 15
Abu Dhabi: Khalifa University of Science and Technology, a research university dedicated to the advancement of learning through the discovery and application of knowledge, today announced it has become the only university in the Middle East and North Africa (MENA) region to be among the top 15 in the Times Higher Education (THE) Emerging Economies University Rankings 2019.
According to the latest THE Emerging Economies University Rankings 2019, Khalifa University is placed 13th out of 442 universities from 43 countries, edging up slightly from 15th position in the same listing last year.
Dr. Arif Sultan Al Hammadi, Executive Vice-President, Khalifa University of Science and Technology, said: "The latest THE Emerging Economies University Rankings 2019 once again reiterate our status as the premier institution for not only higher learning, but for cutting-edge research and innovation as well. Our university has been consistently rising in global rakings, exceeding above other local, regional and international institutions, merely on the basis of research excellence and faculty expertise. We believe this new rankings will motivate us to further move up the notches and reinforce our role as a leading research-oriented academic institution with diverse specializations."
Khalifa University currently is top-ranked in 'Industry Income' while remaining among the top 200 for Engineering & Technology subjects, while overall it is placed in the 301-350 berth by the THE rankings.
With a total of 16 specialized research centers that are focused on obtaining advanced technology solutions across various industry spectrums, Khalifa University remains in the lead in volume and quality of cutting-edge innovation. The two main research institutes – Masdar Institute and Petroleum Institute – oversee research in two different dimensions of energy technologies, sustainability and fossil fuel. Such range and diversity in research provides Khalifa University a special status to generate valuable human and intellectual capital.
A growing number of industry leaders in the corporate and government sectors find Khalifa University a more suitable institution to partner with and produce ample opportunities for innovation. This has helped the university to obtain research contracts worth over US$80 million with more than 50 organizations in the UAE, regionally and globally.
The current THE rankings further strengthen the already robust profile of Khalifa University. The 2019 THE World University Subject Rankings for Engineering & Technology placed Khalifa University in the 176–200 band, thus keeping the university among the top 200 out of over 900 institutions assessed across more than 70 countries. This follows Khalifa University's 12th place in the THE Young University Rankings 2018: Millennial Universities Millennial Ranking and 49th in the Young University Ranking.