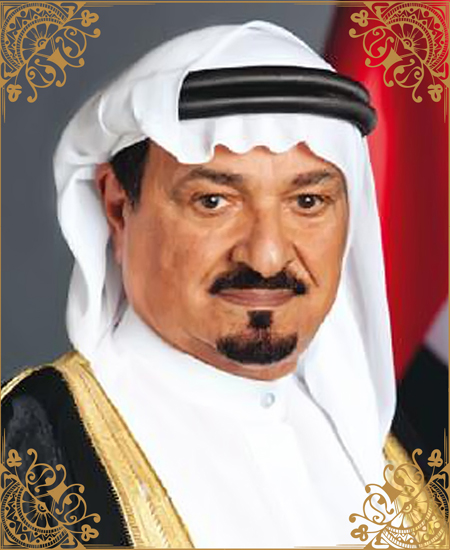 College provides programmes that aim to educate mothers and families.
AJMAN- H.H. Sheikh Humaid bin Rashid Al Nuaimi, Supreme Council Member and Ruler of Ajman, inaugurated the new headquarters of the University College of Mother and Family Sciences, and attended the graduation of 70 students from the college's "Tolerance Batch." The graduates of the Tolerance Batch acquired their bachelor's degree, and some also received diplomas from the college's branch at the "Women Renaissance Association" in Dubai.
During the ceremony, Sheikh Humaid praised the role of women in the Emirati community, which is as important as the role of men in building and advancing the nation, while adding that women are fundamental to the UAE's overall development. He further noted that the college provides programmes that aim to educate mothers and families.
At the start of the ceremony, Sheikh Humaid signed the college's plaque and announced the inauguration of its new campus in Al Raqayib 2 in Ajman. Sheikh Humaid and the audience then moved to the graduation hall. In his speech, Dr. Abdullaj Abbas, Deputy Chairman of the Board of Trustees of the College, praised the support of Sheikh Humaid for the college and other academic institutions. He also noted that the college's board allocated AED150 million in 2015 to build its new headquarters in Al Raqayib.
The graduates thanked Sheikh Humaid for supporting the college. At the end of the ceremony, Sheikh Humaid awarded the graduates their certificates, in the presence of Dr. Khalifa Al Shaghali, Director of the College. The ceremony was attended by many Sheikhs, the college's board of trustees, and the parents of the graduates, along with senior officials and heads of government departments.