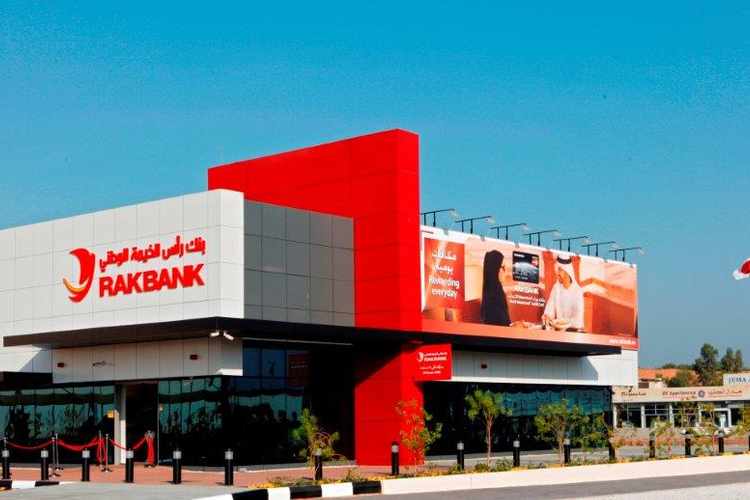 Peter England says bank now works more closely with small and medium-sized firms, rather than "just throwing money at them"
When RAKBANK published its preliminary financial results last week, its 13 percent increase in annual profit was attributed to the lender trimming provisions for loan impairments.
That reduction – of 131.8 million United Arab Emirates dirhams ($35.9 million) – helped lift its 2018 full-year profit to 917.5 million dirhams, and part of this improvement was due to RAKBANK's decision to back away from the auto loans market, chief executive Peter England told Zawya in a telephone interview.
"It's not that we don't do it … if one of our clients wants to buy a car we will happily provide finance. But we don't participate actively in the dealer-driven business which we used to do," said England.
The other area where problem loans were reduced was in lending to SMEs, but in this instance, England stressed his bank was not cutting its exposure.
"If you look at what we call our business banking (SME) portfolio, (it) actually grew from about 7.9 billion (UAE dirhams) at the end of '17 to 8.4 billion at '18," he said.
Lending to SMEs has been problematic for UAE banks. Prior to the introduction of the bankruptcy law in 2016, business owners who ran up debts were personally liable and faced jail if they wrote cheques that they couldn't pay. As a result, many opted to flee the country instead.
Thankfully, that trend diminished as higher oil prices bolstered the country's economy. And for RAKBANK in particular, England says a change of strategy – and the type of lending it provides to SMEs – has helped to reduce its exposure to bad loans.
The company's preliminary results statement last week showed that the ratio of net credit losses to average loans and advances dropped to 4.1 percent by the end of 2018, down from 5 percent a year earlier.
"High risk, high return"
England said that prior to his appointment as RAKBANK chief executive – In Novemberr 2013, having previously headed of Malaysian bank CIMB's retail financial services division – the UAE company had "a quite high risk, high return SME lending model".
"Other banks adopted that model and when problems started in the SME market about three years ago… most of them promptly got out of it," he said.
"One of the things we did from about three or four years ago was we started to try to get back more into what I would call traditional SME lending – more trade and working capital-type loans."
This provides numerous advantages. One is that trade and working capital finance "is generally shorter term in nature" and self-liquidating, England said. A company borrows for a short time to pay for goods to fulfil an order, for instance, and repays the loan once it is paid by its customer.
As a result, the risk of default is lower, and this also means that RAKBANK "is dealing a lot more holistically with SMEs", England said.
"So, rather than just lending them money, we've had their operating accounts, we've got their employee accounts, we've got simple things like … the merchant (credit/debit card payment terminals) business that we're in now," he said. "So we get to understand the client a lot more, have a deeper relationship with them, rather than just throwing money at them.
"And I think that's made a big difference. For us, we've found that because of the challenges in the SME market in the last few years, a lot of other banks have run away from that space. And we think it's a very good time not only to benefit from this but also to support those businesses through what are difficult times. And that seems to have worked, thankfully."
Overall, the bank's 2018 total income of 3.83 billion dirhams, up 0.4 percent year-on-year. The firm's gross interest income rose 10 percent over the same period, England said, which he argued was positive given that its loan book only grew by 4.8 percent (to 34.8 billion dirhams). Net interest income growth was subdued, just 1.7 percent higher, as the bank bore higher funding costs.
Funding costs rise
"I think we all (banks) found the funding cost rose faster than probably everyone has expected," England said, explaining that many customers have shifted money from current accounts into fixed deposits.
"This is quite logical if you think about it. Over the years, if you had money sitting in a current account earning 0.5 percent or nothing and you could get 2 percent on a fixed deposit, there wasn't quite the motivation to move funds. Suddenly, you can get 3.5-4 percent, so the whole industry, I think, saw a migration."
The bank has also pursued other, safer forms of lending. It has targeted more interbank lending, for instance – its wholesale banking segment increased by 22.2 percent, or 1.4 billion dirhams, in 2018. The business banking (SME) loan book grew by 494 million, but personal loans shrank by 346 million dirhams.
Non-interest income in 2018 declined 2.6 percent to 1.06 billion dirhams, which the bank said was due to lower investment income. Investment income fell by 61.2 million dirhams, although this slump was offset by a 12.7 million dirham increase in fees and commission, some of which was derived from higher arrangement fees charged for wholesale banking services. It also earned 24 million dirhams from foreign exchange and derivative income.
RAKBANK's operating expenditure rose 2.9 percent to 1.49 billion dirhams in 2018, which England said was partly due to growing its merchant (payment card terminals) business, as well as hiring staff in departments such as wholesale banking, treasury and compliance.
"From the headline perspective, I think we're very happy with the numbers," England said. "A lot of the trends we are seeing, at least in our book, should indicate some further growth in 2019."
He said that although the economic environment both globally and regionally remained "challenging", many of the changes made to bank's business should help it steer a steadier course.
In terms of investments planned for this year, England said RAKBANK would spend more on technology, but that "It's got to be applied technology, it's got to be something that makes make sense".
Ripple of appreciation
RAKBANK has worked with Ripple, the company best known for the cryptocurrency of the same name, but which has been developing a blockchain-based payments system to make cross-border payments easier.
The bank has already used Ripple to allow customers to send money to counterparts in India and Sri Lanka, and although England said the technology isn't much different in terms of speed or cost when compared to traditional bank-to-bank systems, "it's made it much easier for us to go and connect to multiple banks without a lot of re-work".
RAKBANK will also refresh its internet banking site and mobile apps, and is working with a couple of fintech companies to improve the way it serves SME clients – for example, by creating a system that will allow them to aggregate multiple accounts, whether RAKBANK or other UAE accounts, or even accounts in other countries.
"We're also working with a little company called Invoice Bazaar that is involved in helping clients effectively deal between suppliers and buyers. And the bank can step into that space and provide financing on either side of that transaction," England explained.
"My whole approach to technology is 'let's do things that, actually, rather than just making some higher grand statements about this or that, let's look for particular areas where we think we can genuinely add value'."
Rahul Bajaj, an analyst with Citi, told Zawya in response to question by email that "we have seen a movement for RAKBANK from its traditional unsecured businesses to (a) more secured and less risky wholesale book".
"While this change in strategy means that the margin for the bank continues to decline (we expect circa 40 basis points decline in 2019 vs 2018 levels) – the positives include better risk-adjusted returns, and relatively lower volatility in credit costs," Bajaj said.
In terms of the general outlook for banks in 2019, Bajaj said that "we continue to see pockets of stress in the UAE economy (especially in the real estate and related sectors)".
"We expect these trends to keep bank sector provisioning relatively elevated – slightly higher vs 2018 levels," he added.