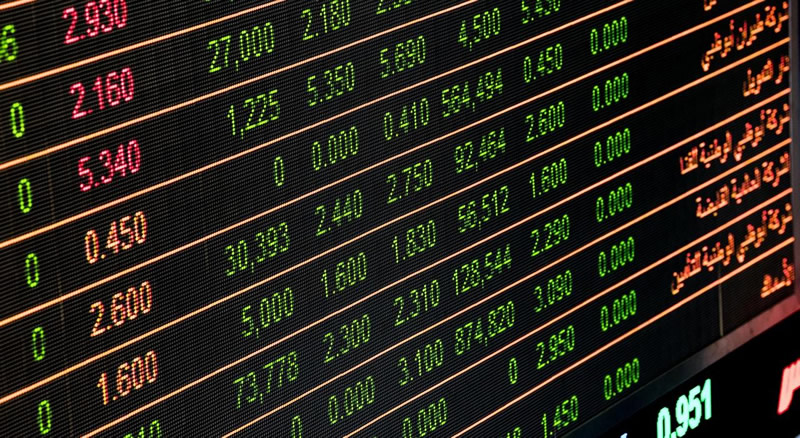 Over the course of the past years, technology has taken over society and shaped many aspects of our lives. The trading industry is no exception.
Nowadays, whether it is from the comfort of your home or on the go, you can invest and follow your trades on any device, thanks to the modern and advanced platforms provided by online brokers.
The outstanding ways technology changed the trading world
In the early 1980s, stock exchanges made available a private network of trading platforms where users were able to place orders remotely. However, their level of performance was primitive, as there was no access to live streaming prices and there was no option to execute orders in real-time. The orders were confirmed later after the execution, through what were known as 'request for quote' systems. Imagine having to trade without access to all the resources and information you have now; not even to a live price action!
Things started to change barely ten years later, in 1990, along with the appearance of the information space World Wide Web (WWW). The trading platforms were upgraded to include live market prices and other features it was missing, but strongly needed. However, not everybody had access to them, as they were addressed exclusively to brokers and individuals or groups connected to the stock exchanges. It was only between 2001 and 2005 when the real development of trading platforms started to gain momentum and led to the abolishment of their exclusive nature.
Developed by MetaQuotes Software, the MetaTrader 4 platform was launched in 2005, revolutionizing the trading world with its advanced and one of a kind features. It still is the most popular platform among traders and it continues to be heavily-used thanks to its modern appeal. Some of its advantages are the large number of built-in indicators, the fast and secure orders execution, the possibility to customize it according to your needs; as well as the possibility to trade directly, with full functionality, from your PC, iPhone, iPad, or Android. Most importantly, the terminal enables you to trade any asset class, from stocks and bonds to commodities and forex. Apart from the MT4, some other popular trading platforms are: WebTrader, the MetaTrader 5, and the cTrader platform.
If in the early 80s trading platforms were exclusive; in the present, an overwhelming number of online brokers are just one click away, offering services that make the initial format of trading seem like a thousand year old idea. However, if abundance thought us something, is that when there are too many options, you need to dig really deep to find the right one for you.

Now you can trade everywhere and any time you want!
Fast-forward to the present times, the trading world managed to perpetually adapt to our hectic daily lives and came up with smart and efficient solutions. To emphasize this idea, let's talk about RCPro's idea, a leading online trading broker in the field of software and digital solutions. The company shows their customers how easy it can be to trade on the go through their technologically advanced trading software systems designed especially for the use of online trading on a smartphone. Moreover, the broker encourages the customers to opt for this feature to avoid missing great opportunities, given the active and competitive nature of the financial markets.
As stated on their website, some advantages of trading through a smartphone are:
Free trades, fast execution, stop-orders, and treat unresolved trade deals.
It is usable whenever internet coverage for the Smartphone is available.
The ability to view the wallet details unique to a given date of trade.
Guaranteed secure trades.
The availability of notification commands.
If trading is just a side activity, today's technology allows you to keep an eye on the desired markets, no matter whether you're at the office or stuck in the traffic. If trading is your main source of income, then having a portable trading terminal is a must! The markets never sleep and profits don't just come knocking on your door, you need to be there to work hard and grab them!

Conclusion
Trading the financial markets wasn't always as accessible as it is today and it definitely wasn't just as easy! From a primitive network of platforms that worked based on delayed orders and improvised systems; trading is now an enjoyable and exciting experience that reflects the glorious development of technology in all of its forms. One of the main ingredients of succeeding as a trader is to constantly adapt and remain active, because the trading world is filled with endless opportunities that you don't want to miss!