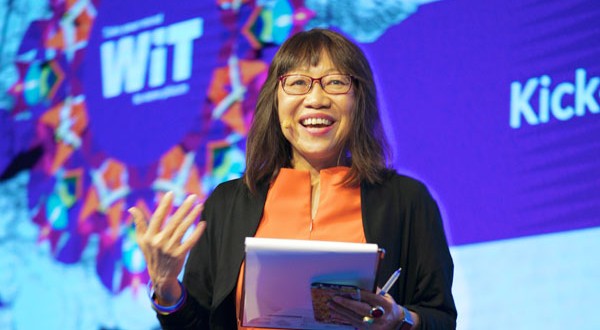 WiT, which held two Middle East editions in 2014 and 2015, is returning to the region and will hold its signature conference in Dubai on April 9.
"After four years away, we feel it's time to make a comeback plus we've had numerous requests from key players in the region, who have attended both our events in Dubai and Singapore, to return," said Yeoh Siew Hoon, founder, WiT.
"When we were there in 2014 and 2015, we definitely felt the excitement and dynamism of an emerging market and observed it had very similar characteristics to the South-east Asian markets – fragmented, diverse, young, social and even then, it was mobile first – so we look forward to seeing what else has changed and how the industry has grown."
WiT Middle East 2019, which will adopt the theme of the WiT 2018 Singapore conference – "Through The Looking Glass" – is making its comeback with three Foundation Sponsors.
"Wego, Cleartrip and Travelstart are three leading travel brands from outside the region that have invested in the Middle East market and are committed to seeing its development and growth.
"They are familiar with the WiT brand and our values, the emphasis we place on content integrity, quality and relevancy and the sincerity with which we foster and nurture our community," said Siew Hoon. "We will also be working with Insight Out Consultancy and tap into their regional expertise to ensure our content is locally relevant."
The one-day WiT Middle East 2019 will be held on April 9 at a venue yet to be determined. In 2014 and 2015, the events attracted close to 200 delegates each, with delegates coming from Europe, Asia and across the Middle East.
"With the way the Middle East travel market has grown, we expect a bigger, more international audience. In particular, we are looking forward to seeing how the startup ecosystem has grown and evolved," said Siew Hoon.
Globally, Dubai ranks ninth in terms of tech start-ups per gross domestic product and 23rd on the presence of large technology companies per head of population, according to this article.
Ross Veitch, CEO and co-founder of Wego, which has successfully expanded to the Middle East from its South-east Asian base, said, "The Arab world is approximately 400 million people and the wider Mena region closer to a billion which makes this diverse, vibrant, young, tech-savvy part of the world the next big emerging market for online travel. WIT has been an important catalyst for the growth of the online travel industry in Asia and Wego is delighted to help bring the WIT franchise expanded to cover the Mena region."
Stuart Crighton, CEO and co-founder of India-based Cleartrip, said: "We are pleased to welcome WiT to the Middle East after its success in South East Asia and Japan. The online market is undergoing significant change as a young and internet savvy population is changing the long established status quo of travel throughout the region. Rapid digitisation is creating choice and affordability for a diverse set of customers, in turn, creating opportunities for entrepreneurs trying to impact this change."
Paulina Klotzbucher, chief digital officer of Africa's largest online travel brand, Travelstart, said: "Travelstart entered the Middle East market in 2014 and since then, in the last year alone our business has grown 150 per cent. We are now present in all GCC countries, with physical offices in Cairo and Dubai. We have a growing customer base, especially on our native App. What's most exciting about the region is how heterogeneous the communities are. We service so many nationalities all with their own needs and preferred communication methods. The diversity of this region is incredible which makes every day exciting if not challenging.
"As a company, we have been attending WiT in Singapore over the years and seen the positive impact it has had on the development of online travel in APAC and we look forward to collaborating with them to bring their event and style of content to the region. It's indicative of our commitment to continue to invest in the Middle East, which is a natural complement to our home business in Africa."
Mona Faraj, founder and managing director of Insight Out Consultancy, said: "We are delighted to collaborate with WiT in such an important event for our region. It is absolutely key to understand not only the extraordinary evolution of the online travel in our region but the way forward and the necessary alignment of both international and regional players to complement each other and address consumer evolution requirements."