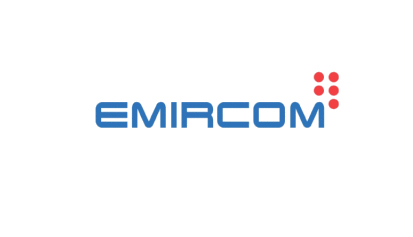 UAE's leading systems integrator provides support to cisco connect 2019 as diamond sponsor
Abu Dhabi: In line with its continuous efforts to usher the region's growth in digital technology, Emircom, one of the UAE's leading systems integrators has proactively supported Cisco in its regional event – Cisco Connect 2019, as an exclusive Diamond Sponsor of the event, which was recently held at Atlantis, The Palm, Dubai. The bi-annual event has attracted the attendance of more than 2,000 technology providers and customers in the region, where Emircom showcased its latest premium offerings in Internet of Things (IoT), Software Services, and Managed Services.
Emircom has expanded its products and services that meet the needs of companies seeking to tap the latest innovations in IoT and other technology services.
Mohamad Abou-Zaki, CEO, Emircom, said: "Emircom is very selective of its regional and global technology partnerships to ensure that we deliver only the best systems and solutions to our customers. We are proud to express our support to Cisco's continuing initiatives to empower technology providers in the region through the latest technology that can deliver growth for organizations in the region. We have celebrated our long-standing partnership with Cisco and explored ways that would further strengthen our relationship moving forward."
Emircom has been providing cutting-edge integrated ICT solutions across the MEA region for over 30 years. Its portfolio includes Data Centers, Cloud Computing, Security, Collaboration and Services, with expanding expertise in major up-and-coming technology areas such as the Internet of Things and Big Data.
Emircom is a leading System Integrator in Middle East and a Cisco Gold partner, who holds an exceptional track record in dealing with Cisco products and solutions over the last three decades. During the past year, Emircom has reaped 8 awards from Cisco attributed to its exceptional business and service delivery, with the UAE Partner of the Year award being the most prestigious of all.
Emircom organized a special celebratory ceremony and dinner to commemorate its major achievements in 2018, stemming from its strategic partnership with the leading multinational technology conglomerate that develops, manufactures and sells networking hardware, telecommunications equipment and other high-technology services and products. The celebration was held at the La Perle by Dragone at Al Habtoor Theatre and followed by dinner. The event was attended by top senior executives from both Cisco and Emircom.
During the dinner, Emircom management team also presented mementoes as tokens of gratitude to leading Cisco executives in recognition of their strong support rendered to the company in 2018 and the years before that.