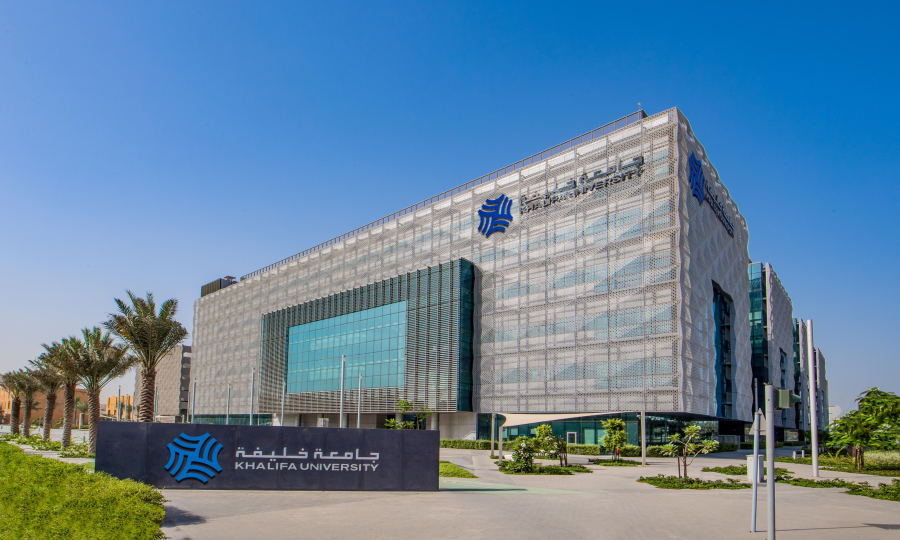 First UAE institution to be placed among Top 30 in Asia
Khalifa University of Science and Technology, a research university dedicated to the advancement of learning through the discovery and application of knowledge, has announced that it has further improved its rankings to be placed 28th in the prestigious Times Higher Education (THE) Asia University Rankings 2019 that was released in Abu Dhabi.
With the new ranking, Khalifa University has jumped another four slots to be placed in top 30 among 417 Asian universities in the latest 2019 THE Asia University Rankings, an improvement from last year's ranking when it was placed 32nd in Asia. This also makes the University first in the UAE.
The rankings were released at the THE Asia Universities Summit 2019 that is being held from 30 April – 2 May in Abu Dhabi as a collaboration between Khalifa University and the Times Higher Education. This year rankings have been expanded to include 417 universities, up from 359 institutions the previous.
Dr Arif Sultan Al Hammadi, Executive Vice-President, Khalifa University of Science and Technology, said: "Khalifa University's status in the THE Asia Universities Ranking 2019 further validates our research capabilities, faculty expertise and modern cutting-edge facilities that encourage innovation. Collaborations with industry leading brands in every major sector are the other factor that keeps us in the forefront of intellectual and human capital creation, thanks to the UAE's wise leadership for their endless support for Khalifa University. We believe the new ranking will further encourage and motivate us to set new benchmarks of excellence in the academic and research arenas."
In January 2019, Khalifa University became the only one in the Middle East and North Africa (MENA) region to be among the top 15 in the Times Higher Education (THE) Emerging Economies University Rankings 2019. The university was placed 13th out of 442 universities from 43 countries, edging up slightly from 15th position in the same listing the previous year.
In November 2018, Khalifa University was placed in the 176-200 band out of over 900 institutions assessed across more than 70 countries in the 2019 THE World University Subject Rankings for Engineering and Technology. In September 2018, Khalifa University was ranked 1st in the UAE and 2nd in the Arab region by the THE World University Rankings 2019. The university was also ranked top in the categories of Research and Industry Income.
The Asia University Rankings use the same 13 carefully calibrated performance indicators to provide the most comprehensive and balanced comparisons, trusted by students, academics, university leaders, industry and governments. However, the weightings are specially recalibrated to reflect the priorities of Asian institutions. The performance indicators are grouped into five areas – teaching, research, citations, international outlook and industry income.