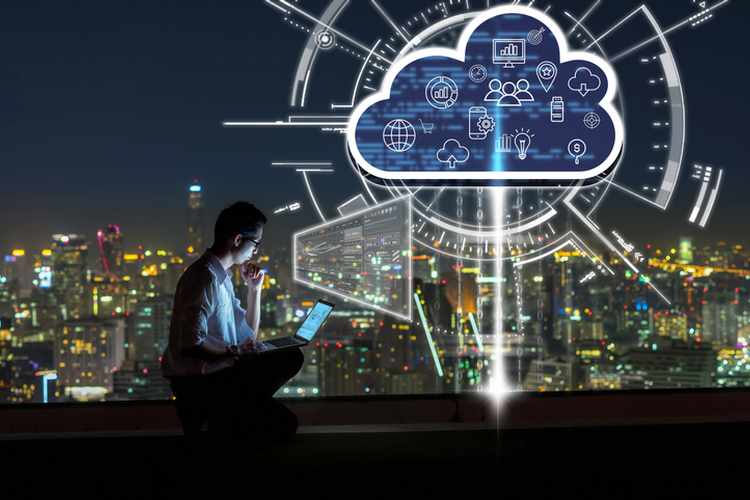 Naji Kazak, Kodak Alaris' General Manager for the Middle East, Africa, Turkey and Russia highlights digital progress in the Middle East and its importance.
What are your views on digitisation trends in this region?
Digital transformation is a hot topic in the Middle East. You look at governments and financial institutions and you feel the importance of going digital to them, if we talk about banks in specific then you look at the digital channels they open to their customers to complete transactions that were previously done in a branch through a mobile application, application can be done online, money transfers too, some banks even introduced cheque depositing through their mobile application, others introduced virtual branches.
Competition is increasing among banks and digital transformation is a key to their survival, this is mainly driven by the need to excel in customer satisfaction and reduce operational cost.
Tell us more about Alaris and what services it can offer to financial institutions?
Data come in from different channels. It can be on paper or digitally born or even on social media. Banks and financial institutions have invested a lot in the various system to accommodate the large amount of data they generate, while some have already introduced artificial intelligence and robotics into their processes.
There is a growing challenge in how data is handled and being a paper-centric region makes the challenge harder. Alaris expertise lies in optimising the workflow of data capturing, regardless of the source of data we take optimised images of data in preparation for data classification and extraction.
In most cases, financial institutions need to validate the data provided before putting them into a business process and this is something that we help automate.
How did the company come to what it is today?
Kodak Alaris is a spin-off company of Kodak Eastman that is well known for its imaging science. We proudly inherited this part of the business and specialised in it.
We were the first to manufacture a high-volume document scanner in 1990, typically these scanners operate 24/7 with very little downtime and today we have an extensive portfolio of scanners that cover speeds from 20 pages per minute to more than 400 pages per minute.
In the past, the company has worked with the likes of Central Bank of Egypt, National Bank of Egypt as well as Emirates NBD and ADCB to name a few. Kodak Alaris has partners who use technology to provide digitising solutions to most of the banks in Saudi Arabia, so the firm has built a great reputation across the region.
Data is no longer only on paper, many documents come in a digital form but still need to be captured, hence our investment in the software space to automate the image capture process.
Additionally, Kodak Alaris provides professional services to help clients in planning and implementing their digital transformation journey. Altogether, the company brings a unique proposition to clients where they need to deal with only one entity to provide them with an end-to-end solution.
Kodak Alaris' products can solve a lot of business issues, whether it's transformation and digitalisation of e-governments, banks or companies that aim to move away from paper-based processes. It is complicated and demanding to access data that is on paper.
Data is the new currency, even more so for this region. We all must work towards figuring out ways to make companies more efficient in this new digital age. At Kodak Alaris, we believe that our scanning solutions, capable to integrate into customers' businesses, will allow them to be more efficient by transforming themselves.
Transforming customers' through our scanning solutions is the company's objective across the world and in the Middle East region as well. With our team based out of Dubai, we have had great success stories in various countries and a remarkable 2018 in the region.
What common challenges do you see banks face in managing their processes?
According to a survey conducted by Souqalmal.com, in 2018 only 32 per cent would recommend their bank, it represents a seven per cent increase from 2017 and a two per cent drop from 2016, which is alarming.
When you dig into the reasons for dissatisfaction you would find things like frustration with papers and forms, the need to supply the same information repeatedly, long time to decide on applications and loans. Banks also relate to these problems as 49 per cent of employees stated that data getting lost and the speed of the process are the two biggest challenges they face.
Having said that, banks need to deliver service faster than ever and studying the journey of that application is an absolute necessity if banks want to improve customer satisfaction. Alaris helped a bank in the region to reduce their loans processing time from seven days to one day, we provide the expertise and the know-how to assist banks with these matters.
Customers need services at their fingertips and they need it now, we see banks analyse their branch-customer interaction and take decisions based on the customer experience. The cheque is a great example, the process of depositing a cheque was time-consuming, initially customers were required to deposit cheques at the teller now they have the option of depositing cheques through an ATM, however, they still need to physically travel to an ATM location.
Excellence in customer satisfaction requires a step further towards innovation and digitisation, hence some banks now offer cheque deposits through mobile apps removing the need to visit a branch or an ATM.
Looking at how banks approach their legacy systems right now, would you do things differently? Why?
Technology develops and improves every day, while some systems are more efficient than others it would be naïve to say that investing in a new system is the only way forward, banks have invested a lot time and resources in employing these systems and any new systems to be implemented need to integrate well with the existing business process.
We understand this very well that is why we have a fully equipped team to help banks integrate our solutions to their existing processes.