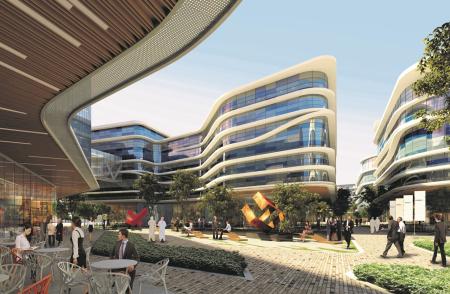 Exhibition to be held from September 25-26 at Olympia, London
DCC will be the ideal regional hub for e-commerce businesses looking to offer services in the Middle East and beyond, given its strategic location close to Dubai International Airport (DXB), the world's busiest international airport. It will optimize the experience of foreign investors by offering solutions that ensure ease of doing business.
DCC promises efficient customs procedures and full-service one-stop shop for regulatory bodies to facilitate trade. It offers smart infrastructure and world-class services for the e-commerce industry players attracting the right pool of foreign direct investors to benefit from DCC's unique value proposition and its topnotch ecosystem. To facilitate e-commerce business, Dubai Commercity has fostered tie-ups with third party service providers to ensure all the elements of the ecosystem are provided for the investors.
Commenting on Dubai CommerCity's contribution, Ms. Amna Lootah, Assistant Director General, DAFZA said: "DCC is committed to boosting the growth of the regional e-commerce industry. Through cutting edge technologies, state-of-the-art services and the right infrastructure – we are establishing a base for e-commerce companies to feed into a greater ecosystem that works in an integrated way. DCC will offer growth opportunities and a specialized offering for global and regional investors in the industry".
Dubai CommerCity is spread across a total built up area of 520,000 SQM with office spaces of 240,000 SQM and logistics units covering 54,000 SQM. Dubai CommerCity is divided into three modern and innovatively-designed clusters: the Business Cluster containing 12 modern g +6 office buildings and green spaces; the Logistic Cluster consisting of 105 logistic units (dedicated and multi-client) equipped with the latest technology; and the Social Cluster comprising of multi-purpose halls, flagship and super stores where customers can exhibit their products, science labs to innovate, photoshoot studios, modular exhibition centers, wellness centers and a range of restaurants and cafés. Dubai CommerCity has implemented state-of-the-art technologies to provide investors with a smart & quality-focused business ecosystem. First batch of Phase-I will be delivered in Q4 2020.