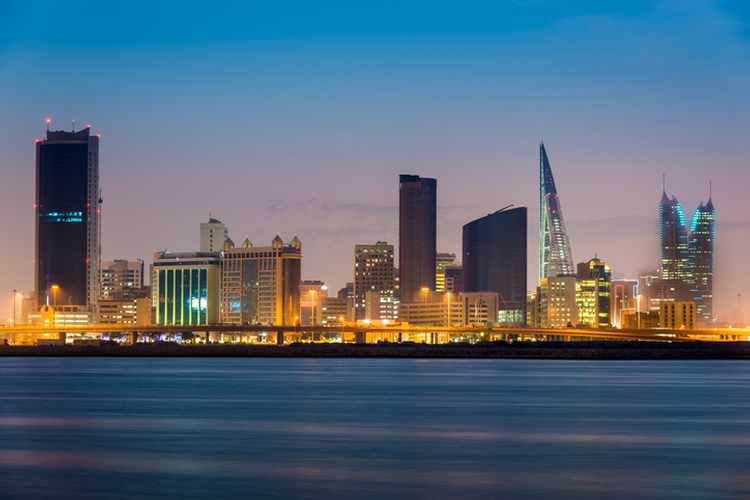 Bahrain is ranked among the top-10 most improved economies in the world according to a World Bank report that assessed 190 countries.
The Doing Business 2020 report showed that Bahrain advanced 19 places to the 43rd place since last year.
The Arab kingdom has implemented a comprehensive economic reform programme as part of its Economic Vision 2030, increasing its foreign direct investment (FDI) to $1515 million in 2018, from $65 million in 2015, data from the UNCTAD World Investment Report 2019 showed.
The country's annual real GDP growth rate stood at 2.2 percent in 2018 and growth in non-oil sectors reached 3 percent.
Four Arab countries were among the top 10 most improved economies: Saudi Arabia, Jordan, Bahrain and Kuwait.
Saudi Arabia was the top improver climbing to the 62nd place from 92nd last year. The UAE ranked 16th globally in the ease of doing business, topping the MENA region again.
World Bank identified Bahrain as having made the following reforms:
Enforcing contracts
The creation of a new specialised commercial court enforces contracts easier and establishes time standards for key court events, and allows electronic service of the summons.
Getting credit
Access to credit was strengthened by giving secured creditors absolute priority during insolvency proceedings.
Protecting minority investors
Protection of minority investors was strengthened by clarifying ownership and control structures.
Resolving insolvency
Introducing a reorganisation procedure made resolving insolvency easier and allowed debtors to initiate the reorganisation procedure.
Trading across borders
Bahrain made exporting across borders faster by deploying new scanners powered by artificial intelligence. The new scanners have the capacity to seamlessly screen 120 export trucks per hour.
Dealing with construction permits
The country has made obtaining construction permits easier by further streamlining the application process through the new building permit portal 'Benayat', which delegates the application review processes to licensed engineering firms. This has reduced the time to obtain a construction permit drastically from 174 days to 71 days.
Getting electricity
Bahrain made the process of getting electricity easier by investing in digitization and transparency of information and by improving its inspection and installation process. These reforms have reduced the number of days it takes to connect to the national electricity grid from 85 to 69 days.
Registering property
The Arab Kingdom has made property registration easier by streamlining administrative procedures and improving the quality of the land administrative system, reducing the number of days required to register a property from 31 to two days.
Paying taxes
Bahrain has made paying taxes easier by implementing electronic payment of social insurance contributions.