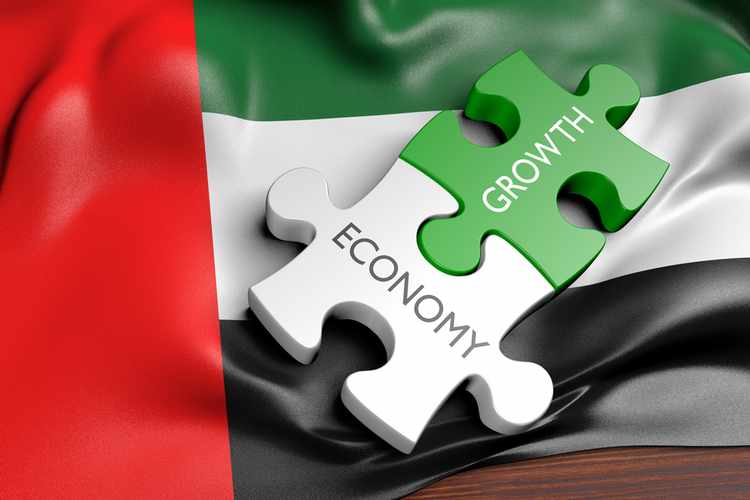 UAE scores highly on quality, efficiency of infrastructure and is to be commended for improved ease of doing business
The UAE is way ahead of all other countries in the Middle East and North Africa region, with the strongest and most prized brand value at $730 billion, while 11 out of the 20 fastest-growing nation brands of 2019 worldwide come from the region.
When pitted against neighbouring Mena nations, the UAE leads in both nation brand strength and value, with its nation brand value up 3 per cent from $707 billion to $730 billion, according to a latest report by Brand Finance.
"The UAE's nation brand scores highly on the quality and efficiency of its infrastructure and is to be commended for its improved ease of doing business. The UAE market is also seen as attractive, particularly given its size and healthy level of competition," the report said.
David Haigh, CEO of Brand Finance, said that this year's results show that the Middle East nations are persevering through to rival the traditional nation brand powerhouses of the West. "In the run-up to Expo 2020 next October, we see the UAE leading the pack ahead of its GCC neighbours. Saudi Arabia follows closely behind at 21st and Qatar is up 35 per cent at 37th."
With the Western world seeing a real crisis of leadership on both sides of the Atlantic, the developing world is catching up. Bolder, more agile, increasingly innovative African, Middle East, Asian and Latin American nation brands are racing ahead at breakneck speed, poised for further growth in the years to come, said Haigh.
Although catching up at $37.8 trillion, the combined nation brand value of the 65 developing economies in the study remains far behind that of the 35 developed economies, which sits at $60.3 trillion.
The US topped the ranking again this year, with its nation brand value alone at $27.8 trillion.
China continues to grow at a very healthy rate, recording a 40 per cent increase in brand value to $19.5 trillion. Building on its solid performance in previous years, China is closing the gap behind long-standing leader the US, which has recorded a brand value growth of just seven per cent over the past year. The difference in value between the two nation brands has dropped from $12 trillion last year to just over $8 trillion in 2019.
"The two largest economies in the world have been at loggerheads since July last year in a bitter trade war, with tariffs imposed by both sides on billions of dollars' worth of imports and exports. Despite this, China's brand value has defied the expectations of a slowdown, benefitting from the glowing success of some of its most dominant and valuable brands, including ICBC, Huawei, and Alibaba," said the report.
Although there were no new entrants to the club, India (up 19 per cent to $2.6 trillion) has made the largest jump within the top 10 – from ninth to seventh position. "The economy was quick to recover after the global financial crisis, with growth now reduced by a recent slowdown in both the manufacturing and construction sectors. The Indian government has launched several initiatives to try and boost the nation's exposure on the world stage, including 'Make in India' and the Swachh Bharat mission."
Other movers in the top 10 include Canada, dropping from seventh to eighth (down 1 per cent to $2.2 trillion); Italy falling from eighth to 10th (down 5 per cent to $2.1 trillion); and South Korea, which inched up one place to ninth (up 7 per cent to $2.1 trillion). South Korea is one of Asia's largest economies and benefits from its strong export base and improved structural policies that have bred inclusion and enhanced productivity.