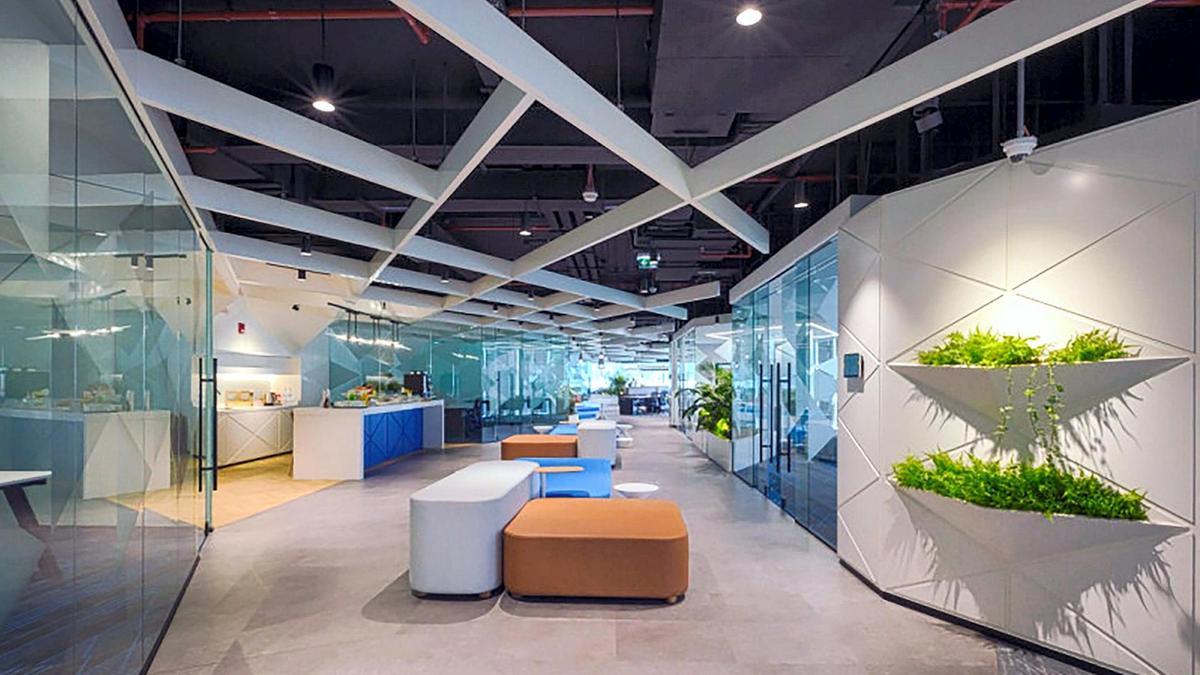 Abu Dhabi-based tech start-up ecosystem also welcomed 17 new start-ups, taking the total number to 35.
Hub71, Abu Dhabi-based tech start-up accelerator, launched the region's first Microsoft Reactor programme and welcomed 17 new start-ups to its network as it widens its entrepreneurial ecosystem.
Microsoft Reactor – an initiative by tech giant Microsoft – is a platform that enables interaction between developers and start-ups and aims to provide technical learning and knowledge-sharing, according to a Hub71 statement on Monday. Developers and start-ups can also connect with the local community, it added.
The Microsoft Reactor within Hub71 is "built to support the Gulf's unprecedented rate of digital transformation", said Jeana Jorgensen, general manager of cloud and AI division at Microsoft.
This initiative will provide a curriculum to help professionals strengthen their expertise around emerging topics such as cloud services and artificial intelligence.
The concentration of globally oriented start-ups, investors and industry, represents an enormous opportunity, said Ms Jorgensen, adding, "we believe bringing these elements together with Mubadala and Hub71 will be a catalyst for the region".
Hub71 also announced 17 more winners through its Hub71 Incentive Programme, bringing the total number of start-ups within its ecosystem to 35.
"The 17 winning start-ups joining Hub71 will make waves across multiple industries, adding diversity to Abu Dhabi's tech economy from around the world and creating new jobs in the emirates," said Ibrahim Ajami, head of ventures at Mubadala Capital.
Hub71, which opened this programme to the public in October last year, received 348 applications from 47 countries. Start-ups that applied were predominately in the sectors of financial technology, AI and e-commerce.
Currently, Hub71 is offering up to 100 per cent free housing, office space and health insurance for two years for seed companies. Meanwhile, it is offering 50 per cent subsidies worth around Dh3.5 million for emergent companies for three years.
Last month, it partnered with accelerator Endeavor, a non-profit network operating in 37 countries across the globe, to support high-growth "scale-ups" in the region.
Set up in March, last year, by the Abu Dhabi Government, Mubadala Investment Company, Abu Dhabi Global Market, Microsoft and SoftBank, Hub71 is a flagship initiative of the Dh50 billion economic stimulus programme, Ghadan 21.
In May, the government rolled out the Dh535m Ghadan Ventures Fund, managed by the Abu Dhabi Investment Office specifically to invest in start-ups.