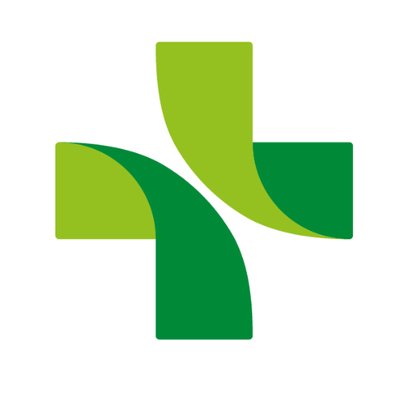 Eleven Welsh businesses from the medical technology, life sciences, manufacturing and education sectors will arrive in the UAE on January 26.
The Welsh Government will be supporting eleven companies during a four-day trade mission to Dubai this month, as part of ongoing efforts to further develop trade and business links between Wales and the United Arab Emirates (UAE).
The businesses, which operate across a range of sectors, including medical technology, life sciences, manufacturing and education, will be attending Arab Health 2020 to network, promote the latest innovations in healthcare technology, products and services from Wales, and explore export opportunities within the UAE market.
The conference is taking place at the Dubai World Trade Centre from January 27 – 30, with eight Welsh trade mission businesses exhibiting throughout the four days on the Wales stand 80 (H2.H50), in hall 2. Representatives from an additional three Welsh companies will be attending as delegates.
The trade mission will take place following the launch of a new International Strategy for Wales; which reflects the country's position as an outward-looking, high-tech, creative and sustainable nation on the international stage.
Commenting on the mission, Welsh Government Minister for International Relations, Eluned Morgan, said: "Our new International Strategy has outlined the importance of a strong international presence for Wales, which will remain a top priority over the coming years as we continue to work towards increasing exports and attracting inward investment.
"With its fast-growing, open and diverse economy, the United Arab Emirates is an extremely attractive market for Welsh exporters and Wales remains fully committed to further developing its trading relationship with the UAE, and building on the already-thriving partnership between our two nations.
"The calibre of the delegation we'll be supporting throughout Arab Health 2020 is a reflection of Wales' position as a leader in healthcare innovation, which is home to world-class medical expertise. The conference will provide an unrivalled opportunity for these Welsh companies to showcase the strength of our medical technology, life sciences, manufacturing and education industries, and the best of what Wales has to offer in this space."
The UAE is well-established as one of Wales' most important international trade partners. The Welsh Government has had a permanent base in the UAE since 2004, when it established an office at the British Embassy in Dubai. Its purpose is to promote Wales and represent its trade interests both within the Emirates and across the wider Middle East and North Africa (MENA) region.
The office helps Welsh companies, academic institutions and organisations develop and create business. It nurtures opportunities for inward investment from Middle East countries, potentially creating high-value jobs in Wales, and provides a wide range of resources and advice for businesses that have ambitions to export to the region.
As the UAE continues to position itself as a hub for global medical tourism, healthcare in particular is a key sector, which is growing rapidly across the MENA region. The MENA healthcare market is set to grow from USD 185.5 billion to 243.6 billion between 2019 and 2023.
Eluned Morgan continued: "The ongoing growth of the medical sector in the MENA region offers great opportunity for Welsh businesses. With an increasing number of innovative Welsh companies looking to expand overseas, we are keen for UAE organisations to know that Wales is open for business, and the ideal partner to both trade with and invest in."
With world-leading academic expertise and a central life sciences hub, Wales demonstrates a strong competitive advantage in regenerative medicine and cell therapy, and is already creating a world-leading regenerative medicine ecosystem, which includes academics, the NHS, Government and centres of excellence.
Medical technology is the largest subsector within Wales' life sciences industry. The sector has developed into established clusters of excellence in high-growth markets including in vitro diagnostic, single use technology and wound care.
For more information about the trade mission and delegation or to get in touch with one of the businesses directly, visit their profile pages at https://tradeandinvest.wales/arab-health-2020.
The Delegation
The Welsh businesses exhibiting at Arab Health include:
Advanced Medical Simulation Online: Specialists in medical education for healthcare professionals
Balsamee: A digital healthcare platform focused on developing tools and IT solutions that support the delivery of healthcare services in the community
Frio UK: Manufacturer of the world's first patented medication and insulin cooling wallets
Huntleigh: Leading global provider of innovative and high quality medical equipment for healthcare professionals
Roma Medical: UK manufacturer and supplier of mobility aids, homecare aids and sports wheelchairs
R&D Surgical: Medical device and equipment manufacturer
Single Use Surgical: Specialists in single use surgical instruments
Thermal Compaction Group: A specialist group of companies offering unique waste management solutions globally
The Welsh businesses visiting Arab Health include:
Cultech: Leading manufacturer of dietary supplements with a particular focus on probiotics
Menter Training: Specialists in delivering training courses and qualifications to the social care market
Pineshield Management: Pineshield is a social care company that helps people with health or social care needs to live independently in their own homes
About Wales
Wales is both part of the United Kingdom and a country in its own right, with a devolved government that can make decisions quickly. Responsible for its own economic development, the Welsh Government is pro-business and fully committed to selling Wales to the world.
Wales has a proud industrial heritage, which has shaped the vibrant economy it has today. Home to a wide range of thriving companies across the advanced manufacturing, creative industries, energy and environment, financial and professional services, food and drink, life sciences and technology sectors, Wales is open for business.